GAT Shield is one of GAT Labs' family of tools.
It's an audit, reporting, and security Chrome Extension for your Google Workspace environment.
GAT Shield helps Google Workspace admins protect their users by monitoring all activity and providing real-time DLP on ALL sites.
As a web-filtering solution, GAT Shield also allows the Admins to apply policies and block multiple webpages for end-users.
Block visiting sites via Google Translate #
Admins can block the visiting of websites via Google Translate.
Navigate to Shield > Configuration > Site Access Control > Config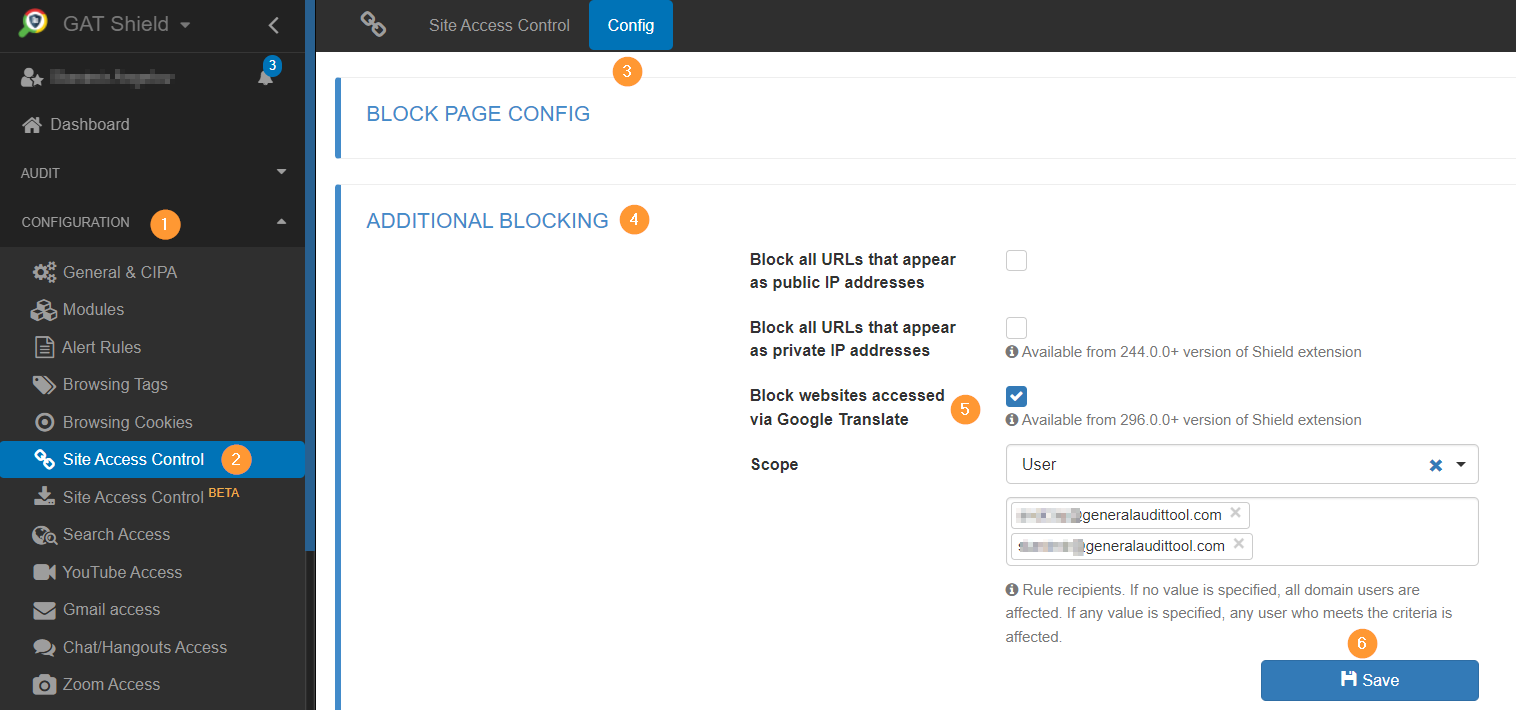 In the Config section select Additional Blocking
Block websites accessed via Google Translate – enable the block of Sites Accessed via Google Translate
Scope type – select the scope of Users, Groups, or Org. Unit of users
Save – click to save the rule
Note: The domain must have at least one Site Access Control rule enabled
Use Case #
The users can navigate to translate.google.com and search for a particular website.
For example.
yahoo.com (1) – and visit the site itself (2)

The users can browse the site via Google Translate as below
Google Translate is still usable #
When the feature is enabled users can still use Google Translate via translate.google.com 

Directly in the browser – translate "dog"
Sites accessed via Google Translate blocked #
But when the WebPage is open by clicking the link (above) -the Site Accessed via Google Translate will be blocked.