How Greece Central School District Overcame Administrative Challenges in Their Google Admin Console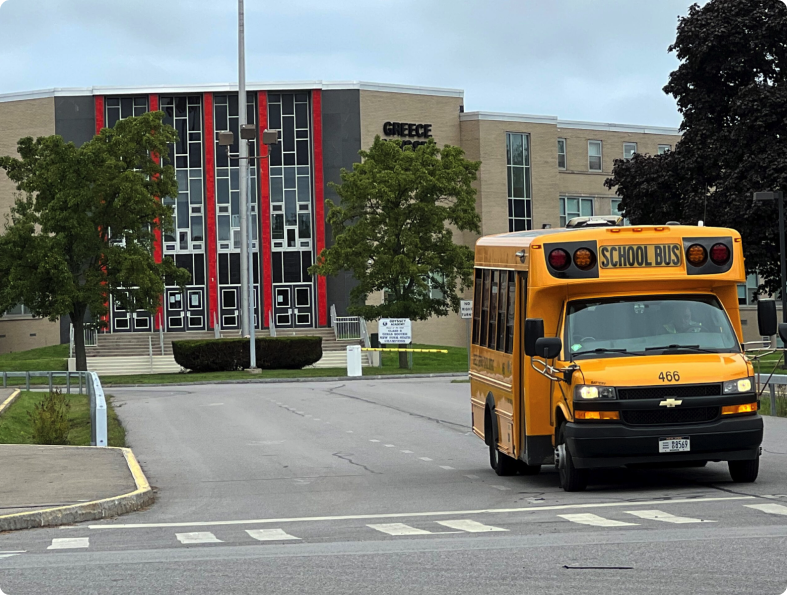 Originally a Microsoft School, they migrated the student population to Google because of its strong educational features in both Google Docs, Meet, and Google Classroom. They found Google Workspace features in general to be more supportive of student learning. They are also a 1:1 Chromebook school.
Brian Palmer and Frank Porcella are part of a team of four Google Administrators for the district.  They support the Google Workspace environment as well as security, email, and network management. The network team is the back engine of the IT department which supports the School District. 
They understood they needed more control and automation than was available in Google's Admin console, and initially, looked at the GAM command line tool, but found the interface to be cumbersome & specific script use too time-consuming for their need for a quick response to Google environmental management. 
GAT had more extensive features and capabilities, they found it faster and easier to use on the fly. They saw the value in that and decided to give it a go. GAT and Google Workspace were rolled out across the domain simultaneously as a project from day one.
When users left the district or moved to another job and didn't take their files with them, it was left to the IT team to remove access and reassign files to the next person taking up the role. That meant they had to first log in as the old user, find the files, and then change the required access to that new person taking over the role. It was time-consuming for an administrator as it wasn't possible to do this from within the Admin Console. It was either this or trying to create a command line script on the fly each time. 
Chat is disabled across the domain as it's unmonitored, so students sometimes use collaborative documents as "chat spaces" to communicate inappropriately. The GAT tool supports quick detection and remediation of those situations, allowing the team to change ownership of such documents over to school administrators to deal with them appropriately. Student safety and well-being issues are managed in much the same way.
Calendar management (including access and delegated management) within the Admin Console is complicated and the team found it difficult to do. They needed a tool that was easier to navigate and less tedious to use.
Reassign Google Drive Documents in Bulk
With GAT, when a user leaves or changes role, the job of reassigning files is simplified into just a few clicks. There's no need to log in as individual users to reassign files. GAT made it simple and quick for the IT team to get the job done, freeing their time to focus on other important tasks. 
Find and block inappropriate content
"With GAT we can jump in, get the file ID, change the settings, and the relevant person has access right away. So it's a very quick solution to immediately both provide and block access. With Google, it's difficult to do, if not impossible. One of the pluses of having GAT is that we are starting to see a reduction in this type of activity due to our ability to quickly respond. and remediate."
Monitor Suspicious Logins on Chromebooks
The IT team uses GAT's Chromebook monitoring functionality daily to check and monitor users' logins. They can see all the logins within their area, outside of their area, and also if there's been an attempted login from outside the USA. They know that when that happens it's an indication of an account compromise and they can act on it immediately, change the password, and block access. The Chromebook audit feature in GAT+ allows them to quickly find the exact dates and times of the logins, who has logged in or attempted to log in, and to which device. This gives an overview of
Search emails
Email Content Search is a live search of the entire domain allowing the Admins to search for any piece of text or any email in any inbox across the domain and is very useful when a Principal or Security Officer has a special request. 
Calendar Management
GAT+ offers an extensive Google Calendar audit where Admins/Auditors can report and manage any calendar events, and calendar resources in the domain. The resources can be managed and changed individually or in bulk depending on their needs. 
Block Ad-hoc Unauthorised Student Chat Rooms
With GAT, the IT team can quickly and easily find shared chat documents and share access with their teacher or the security officer. Being the security officers for the district, Frank and Brian typically get a request from a Principal or the Head of Security to find the document, report back about the creator and contributors, change ownership, and block access. GAT ships with a number of preset one-click reports, one of which identifies documents with lots of activity and this combined with an alert set to pick up keywords students typically use in a chat setting, makes unauthorised chat rooms easy to spot and mitigate.
With GAT installed across the Google domain, Brian and Frank find it easier now to identify and stop inappropriate activity more efficiently. This means a safer online environment for students and staff and helps to prevent potential incidents from occurring. The use of GAT has also allowed for better file management and security, making it easier for them to manage files and access permissions. Overall, the impact has been very positive and has helped to create a more secure and productive learning environment in Greece Central.
The team has explored various ways of accomplishing their goals, and with the help of GAT, they have been able to minimize ad-hoc unapproved chat rooms and ensure better file and account security. Alerts are sent automatically if there are attempted logins from outside of their region and being able to act promptly removes account vulnerability. 
The IT Team at Greece CSD has found GAT to be a valuable tool for managing their Google domain, and they use it daily. Although they cannot give a percentage, they confirm that it has made their workload much more manageable and made their tasks easier to accomplish.
"Something comes up every day where GAT makes it easier to get it done. We're fully committed to keeping it in our toolbox. It gives us a different way of looking at data and also accessing the data we need to work with on a daily basis"
Brian Palmer and Frank Porcella – Network Administrator / Information Security Specialist
Discover how GAT Labs can help your school
manage your Google Classroom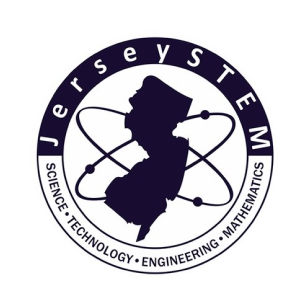 How JerseySTEM is facilitating social change using GAT tools
Discover how JerseySTEM bring STEM education to young girls overcoming operational challenges and optimising resource allocation.
How Tamborine Mountain College Elevated IT Efficiency with GAT
Discover how Tamborine Mountain College achieved Complete Visibility, Control, and Automation in the School's GWS Environment.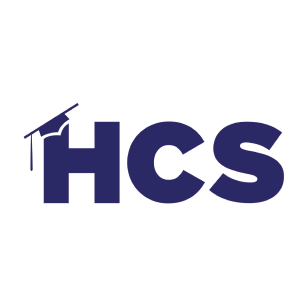 How Henry County Schools Created a More Secure Environment for Students and Staff
Explore how Henry County Schools, achieved a safer educational environment for students and staff through GAT's advanced security measures and tailored solutions.
How Arts and Media School Islington Achieved a 40% Workload Reduction
Discover how London Schools ICT's network achieved a 40% workload reduction with GAT Labs, while enhancing network security and simplifying administration, especially in Google Classroom.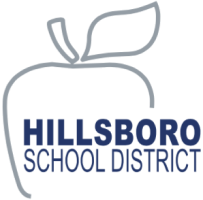 How Hillsboro School District Enhanced Google Workspace Management and Data Protection
Explore how Hillsboro School District, the fourth-largest public school district in Oregon, revolutionized their Google Workspace management and data protection strategies with GAT+, ensuring seamless data preservation and efficient user account management.
How Greece Central School District Overcame Administrative Challenges in Their Google Admin Console
Discover how Greece Central School District achieved administrative mastery with GAT Labs in their Google Admin Console, transforming student management and enhancing operational efficiency.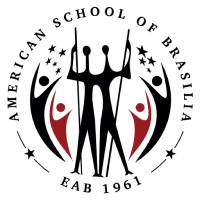 How American School of Brasilia School Enhances Security While Navigating Budget Constraints
EAB School's primary objective was to strike a balance between security and flexibility for both educators and students. Explore how they harnessed the power of GAT+ to seamlessly achieve this goal, providing a comprehensive solution tailored to their unique requirements.
How Regents School of Austin Streamlined IT Operations
Explore how Regents School, a private classical Christian K-12 school, simplifies tasks like email signatures and user management while enhancing security using GAT+.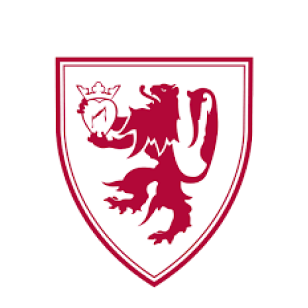 How Sacred Heart Major Seminary Tightened Security
Discover how a century-old Roman Catholic seminary, Sacred Heart Major Seminary, harnessed the power of GAT Labs to streamline information retrieval, slashing diagnostic time by 50%, and fortifying their security.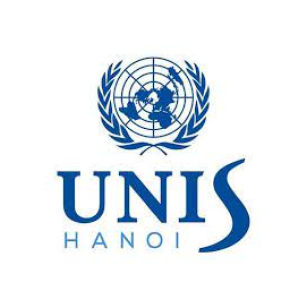 How UNIS Hanoi Safeguards Data Privacy and Ensures Compliance
Explore how the United Nations International School of Hanoi, one of only two UN Schools worldwide, enhances data security, ensures compliance, and prevents external data breaches using GAT+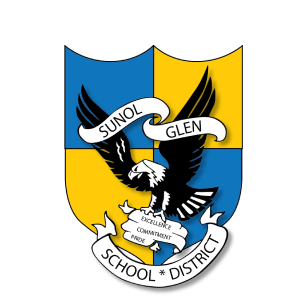 How Sunol Glen USD tackle data security, auditing, and budget constraints head-on
Discover how Sunol Glen USD, a 1:1 Chromebook School District in Silicon Valley, achieved real-time URL filtering, efficient Chromebook management, and seamless compliance, all while saving time and ensuring a secure digital learning environment.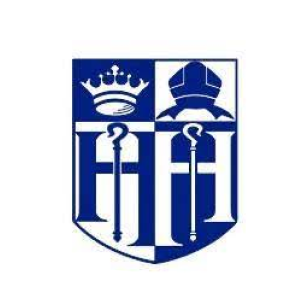 How St Hilda's & St. Hugh's Improved Data Management
Discover how GAT Labs transformed data management at St. Hilda's & St. Hugh's, a Manhattan-based K-8 school. With Google for Education and Chromebooks, they streamlined operations, improved file management, and enhanced data security.