GAT+ is an Audit tool that by default can be installed only by the Super Admin of the Domain.
Install GAT+ #
How to install GAT+  Video
Step 1: #
First login to your domain with Super Admin Account.
Navigate to >  Google Workspace Marketplace   > You can also search for GAT+ in the search bar.
When GAT+ is selected click on Admin install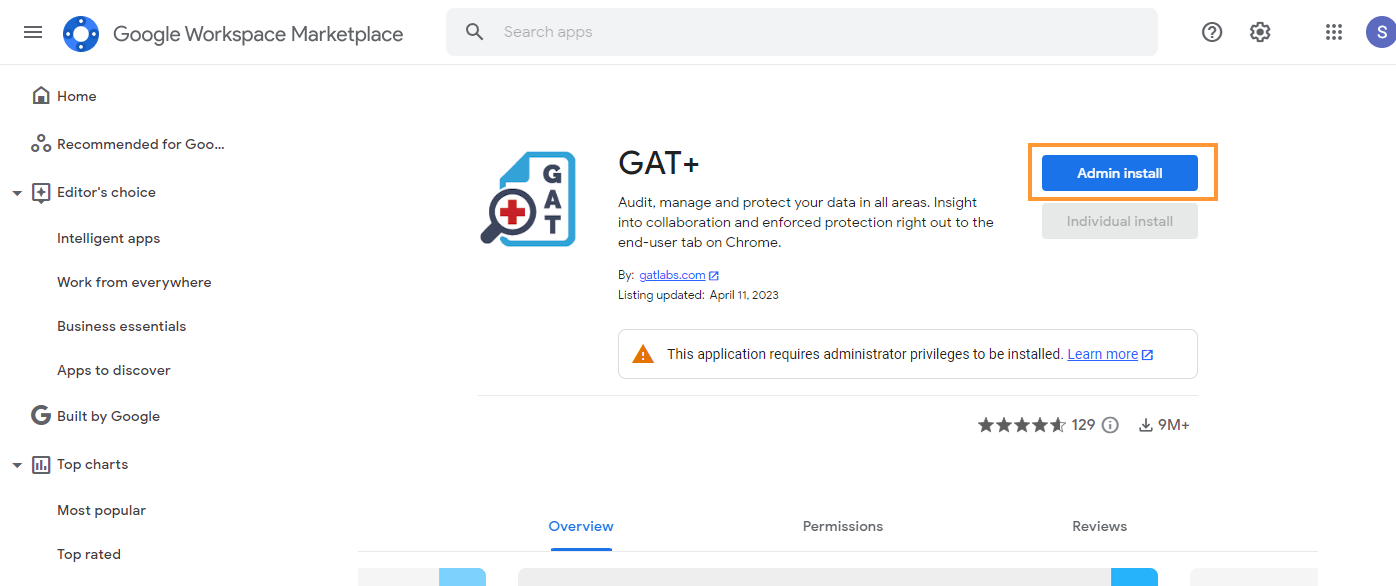 A pop-up window will be displayed click on "Continue". Then a new pop-up will be shown with all the permissions required.
Scroll down to the bottom.
Under: Install the app automatically for the following users

Select "Everyone at your organization"

Note: installing on certain groups or org. units will not give clear and accurate data stats of the domain data

Enable the checkmark – "I agree to the application's terms…"

Click on Finish
Note: You can not install it from an incognito window unless you are signed in to your Super Admin account.
Result #
GAT+ will be installed.
When installed, click on the Goole apps button and scroll down to the GAT+ icon

This will be the initial login and the initial scan will be started.
The time for the initial scan to complete will depend on the size of the domain.
The number of users
The number of Drive files etc
Estimate time of the initial scan #
We estimate the initial scan to take 30 min per 1 million files. When the scan is completed an automatic email will be sent to the Admin account.
Note: Subsequent scans will be faster.
When the initial scan has been completed, the data from your domain will be displayed in the GAT+ console.
Data access #
To view and access the full domain data (metadata), we recommend GAT+ be installed domain-wide and all permissions be granted.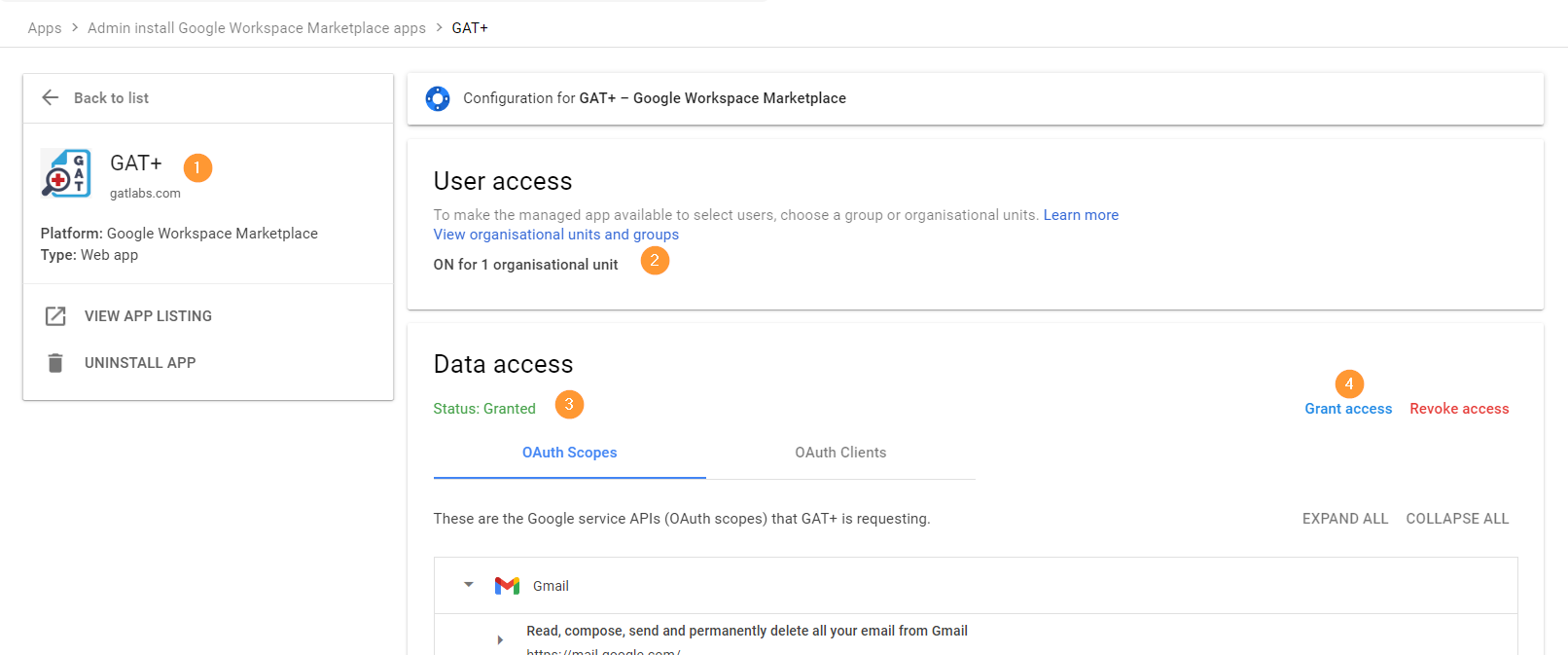 Access GAT+ #
When the tool is installed domain-wide, it can be launched from the Google Apps menu.
Click on the Google Apps menu button and scroll down to third-party apps and click on GAT+
This will launch GAT+ into a new window on your browser.