Classroom Management, web filtering and cybersecurity for Google Workspace for Education
Monitor students activity online from email and drive content to real-time browsing protecting them from cyber threats, automating repetitive chores to save time.
If you use Google Workspace for Education, the GAT Suite is the number one solution for all your additional management, audit and security needs.
What you can do with the GAT Suite for Education
Give Teachers oversight of all their Classrooms.
Give Principals oversight of their Schools.
Give Superintendents oversight of the District.
No other tool offers such a granular view of your students' Google Workspace activity.
View the timeline of students' entire online activity, create alerts for bad language, specific keywords and search queries.
See a full view of all your created classrooms at a glance. Get a broad sense of real attendance and engagement, beyond the traditional log-in/off checkmark.
Experience the power of automation by building a workflow that will trigger any given set of actions every time a user is added to an OU or email group.
360° view across your Google domain and beyond
Google Workspace helps you teach online and work remotely with ease and convenience.
Meanwhile, the GAT Suite allows you to monitor user activity by the minute and generate accurate reports for school management — covering all the necessary aspects of eLearning and remote work.
Security is simultaneously ensured throughout your Google Workspace environment at all times, from the monitoring of documents being shared out of Drive to the activity of students inside their browsers and nearly everything in between.
Gain visibility & provide teachers with better insights — ALL while protecting your students!
ChromeOS Management and Security
Control which websites your users can visit using policy activated website whitelists and blacklists.
Report on public, unlisted or private videos. Make changes in a centralized console. Report and remove channels published by users. Create a policy every time someone uploads a video.
Configure risk-based policies that automatically respond to detected issues whenever a specific risk level is reached.
See the exact browsing behaviour over a certain period of time for any user, group, class, etc.
Investigate a specific activity for any user, on any site and at any time. See the exact device and location from which the activity occurred.
Track and locate devices (with exceptional accuracy).
Get notified every time a device exits an approved location you specify (school premises, etc.).
Google + GAT for Teachers: Online teaching with no distractions!
What is GAT for Teachers?
GAT Labs is the global leader in Google Workspace management, auditing and security.
We've built a powerful toolset tailored around every step of your online teaching journey.
From easily getting those essential insights right — to taking immediate action and staying in control ALWAYS with real-time management capabilities.
What they think about GAT Labs
Millions of users are managed and protected using GAT's powerful auditing and security capabilities.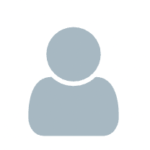 James W.
School Curriculum Lead: Digital Learning in UK
A product that saves time and catches things Google Admin doesn't
Always friendly and quick to support. Very knowledgeable about their solution, quick to push out patches (cloud based). We have been extremely pelased. This is brilliant software, the Google Classroom and Drive administrative tool that your School is missing - and is 100x more powerful than just the Google Admin alone. Countless hours have been saved by using this auditing tool, and the suite is fully functional. If you use Classroom and you want full overview of student's completion, be able to see what files are being shared amongst your student's drives, and want alerts when content or flagged issues arise - GAT+ will do this for you, and a lot more.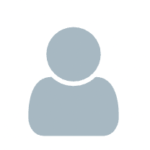 Hugo Flores
IT Lead
Every school needs this software
We have been able to find webpages students are using to watch movies, and play video games. The biggest benefit has been the availability to block these webpages from students without them even knowing we did it. The feature I love the most from this tool, it is the availability to get real-time results.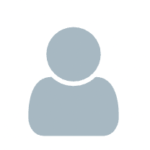 Alvaro A.
Network Specialist
A must have product if you manage GSuite
GAT labs is indispensable if managing a G Suite environment. I cannot imagine doing my job without it. This software really gets into the meat and potatoes of G Suite. Managing G Suite from the backend is so much more powerful, and GAT+ does just that.
Meet the powerful GAT Suite
The most powerful toolset yet developed for Google Workspace.
Contact GAT Labs today for a free trial or a live demonstration of all our products' features.

It has never been easier to do more, see more and protect more, wherever your Google Workspace and Chrome users are in the world.