Editor's note: Originally written in December 2021, this article explores the virtual business management space of Google Workspace and the importance of an administrative team. As we transition into 2023, let's revisit the roles and responsibilities of Google Workspace Admins. 
_____________________________________________________________________________________________________________
The "Future of Work"
As we step into 2023, the role of Google Workspace Admins takes on new significance in shaping the future of work. Google Workspace continues to evolve to meet the changing needs of businesses and employees. Above all, admins play a pivotal role in enabling this transformation.
The "Future of Work" is a central theme as organizations strive to embrace innovative ways of collaboration and adapt to dynamic work environments. Google Workspace remains at the forefront of this evolution, providing a versatile platform that empowers teams to connect, communicate, and create seamlessly.
Looking ahead, Google Workspace Admins will be key drivers in implementing and managing new features and tools that facilitate this future of work. As businesses adopt flexible work arrangements, the role of admins in ensuring data security while enabling remote collaboration becomes even more critical.
Google Admins are privileged users granted access to the Google Admin console and Admin API, equipped with tools to perform administrative operations. Among these admins, the Google Workspace Super Admin holds the highest authority, acting as the leader of the admin team.
So what's a Google Workspace Super Admin?
This a question that we get asked so often. It's also an important question to start with when exploring your Google Workspace audit and security operations.
To start, think of your Google Workspace as a virtual business management space. You have different tools and levels of access, each requiring special administrative efforts and roles. 
Naturally, you'll need an administrative team to look after those admin tasks, right?
Well, it's exactly the same with Google admin tasks. They can be quite overwhelming and usually require the input of more than one person to stay on top of everything in your Google domain. 
That's why such authority is usually assigned to an admin team typically composed of the Google Workspace Super Admin(s) and other Google Admin roles.
What are Google Workspace Admins?
Google Admins are privileged users who have access to the Google Admin console and Admin API: the tools used to perform administrative operations.
That level of access and authority depends on the type of each Admin role.
Before you dig further into your Google admin operations, it's important to first understand the difference between a Google Super Admin and other Google Admin roles.
What's a Google Workspace Super Admin?
As the word Super implies, the Google Workspace Super Admin is the top most powerful administrative role in your entire Google domain. You can think of it as the 'leader role' of your entire admin team.
Super Admins have access to every setting in the Google Workspace Admin Console. They can practically manage every aspect of your organization's domain.  
Super Admins also have EXCLUSIVE authority over the following:
Creating or

assigning administrator roles

Resetting administrator passwords

Setting up billing

Performing license management

Restoring deleted users

Modifying an administrator's settings

Enabling or disabling contact sharing
As you can see, the Super Admin role is a crucial one. Not only do Super Admins hire other admins (creating and assigning admin roles), but they also perform and control Super sensitive tasks that play a major role in protecting your Google domain from data security threats.
How many Google Workspace Super Admins do you need?
Every Google domain needs a minimum of one Super Admin, but we recommend two. That way if one is busy (or on vacation), the other can take on higher authority tasks. 
P.S: Having more than two Super Admins, however, is not the best practice because of the authority level that comes with this role.
The Google Workspace Super Amin role is usually assigned to someone in the higher management line of an organization or an IT head. That's again because of the authority level this role entails. 
Other Google Admin Roles:
So now we have the team leader (the Super Admin) and other Google admin roles of lesser authority assigned by the Super Admin.
Google has already created different pre-built admin roles based on its insight into common business tasks. However, you can always create custom Admin roles tailored to your own needs. 
We believe the two most vital admin roles following the Super Admin are the Groups Admin and User Management Admin. Here's why:
1. Groups Admin:
Google Groups improve communication and collaboration in your organization. They're used to create mailing lists, web forums, collaborative inboxes, and to control access to documents and Google services.
Group admins have authority over Google Groups in the Google Workspace Admin Console. They can add or delete Google Groups in the Admin console, manage members, and access settings within groups.
It's very important for Group Admins to include the right people in each group, and apply the right settings so groups are secure and any sensitive data shared there is well-protected.
2. User Management Admin: 
As the name suggests, user management admins control all actions for non-admin users. 
This includes resetting passwords, monitoring service health, managing user accounts, service requests, and onboarding and offboarding employees.
Gat Flow

takes the pain out of repetitive user onboarding and offboarding tasks in Google Workspace. It covers everything; from welcome emails and email signatures to pre-loading files, pre-populating contacts, and much more using built workflows. 
User management admins can't delete a global admin, create other admin roles, or reset passwords for billing, global, and service admins. Only Super Admins can do that. 
User management admin roles are usually assigned to members of the HR team.
Other Pre-set Google Workspace Admin Roles Created by Google:
Help Desk Admin

Services Admin

Mobile Admin

Google Voice Admin

Reseller Admin (applies only to Google Workspace Authorized Resellers)
How Secure is Google Workspace in 2023?
Google Workspace continues to offer incredible communication and collaboration capabilities for businesses. As we move into 2023, ensuring the security of your domain becomes more critical than ever. Google is committed to staying at the forefront of security advancements. Continuously implementing measures to protect against malicious outsider threats, insider risks, and human errors.
However, you need to fully secure your domain and learn how to harness its full resources to protect your data from things like malicious outsider threats, insider threats, and human error — which can have catastrophic consequences for your business.
The Google Admin panel is a great place to start. It's every admin's first whisperer for early signs of trouble.
Admins should always adopt the best Google Workspace security practices and audit everything happening in their admin panel. 
Google's Secure AI Framework 
One noteworthy update is the introduction of Google's Secure AI Framework, aimed at bolstering the security of Google Workspace and other Google products. This innovative framework harnesses the power of artificial intelligence to identify and respond to potential security incidents proactively. By analyzing vast amounts of data across Google services, the Secure AI Framework can detect suspicious activities and vulnerabilities. By doing this, it can mitigate risks before they escalate into serious security breaches.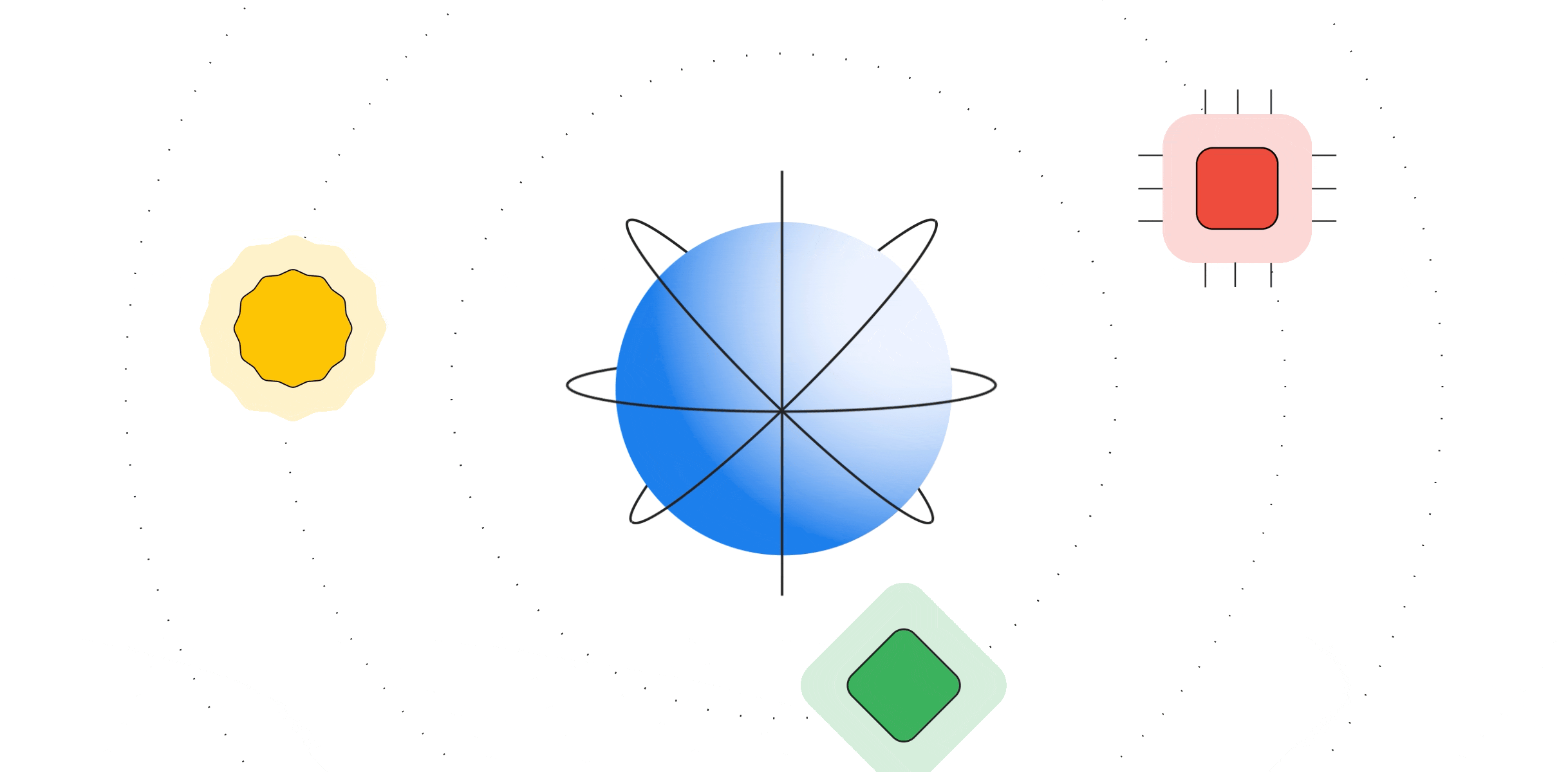 For Google Admins, the Admin panel remains an essential tool for early detection of any unusual activities within the domain. It is crucial to adhere to the best Google Workspace security practices and perform thorough audits regularly. Keeping a close eye on the Admin console enables admins to respond swiftly to emerging security concerns and maintain the integrity of their organization's data.
Finally, as an additional layer of security, organizations can deploy cutting-edge tools like the GAT Suite, designed exclusively for Google Workspace. The GAT Suite offers comprehensive reporting and granular analysis, empowering admins to take robust actions to protect their Google domains effectively.
Closing Thoughts
In the ever-expanding landscape of Google Workspace, effective administration and security practices play a pivotal role in ensuring the smooth functioning of organizations. Understanding the roles and responsibilities of Google Workspace Admins, particularly the influential position of the Google Workspace Super Admin, is essential for safeguarding valuable data and upholding the integrity of the domain.
Remember, knowledge is power. By staying informed about the latest developments in Google Workspace and honing your skills as an admin, you can confidently navigate the digital landscape and empower your team to thrive in a secure and collaborative environment.
Sign up to our newsletter to get notified whenever a freshly baked blog post is out of our content oven.