What is Teacher Assist? #
One of many GAT+ tools is Teacher Assist. A simple synchronous build for Google Classroom teacher's online virtual class.
Teachers are able to interact with their Google Classroom students in real-time while managing the virtual behavior of the Google classroom.
Teacher Assist is a tool that enhances the Teacher Classroom activity with its students.
Teacher Assist #
Login to your Teacher account and navigate to the Google Apps button and launch GAT+
Once launched go to either the Classrooms or Groups subtab of the panel.
Click on the "Session Start" play button.
You can also
View and edit Classroom settings (pen icon)
View the Classroom insight (i icon)
Refresh membership (refresh to update new members of the class)
Attendance List – view a list of students who were active during this Classroom session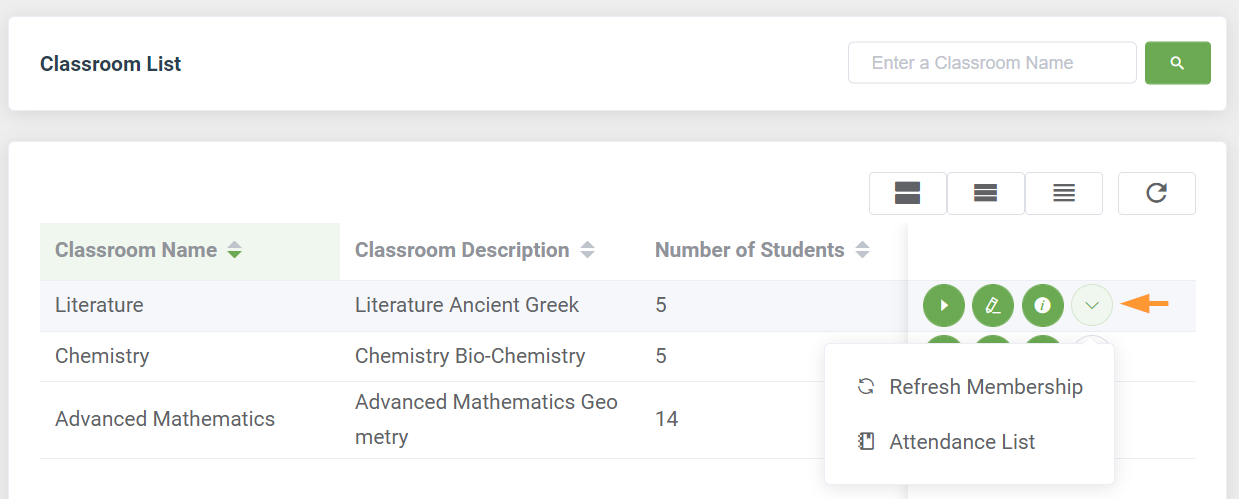 Lock the exam for all students #
Once the classroom is live a teacher can set a lock tab for all the students in the class.
Students will not be able to use their chrome browser to launch any other tabs or windows without being redirected to the locked tab.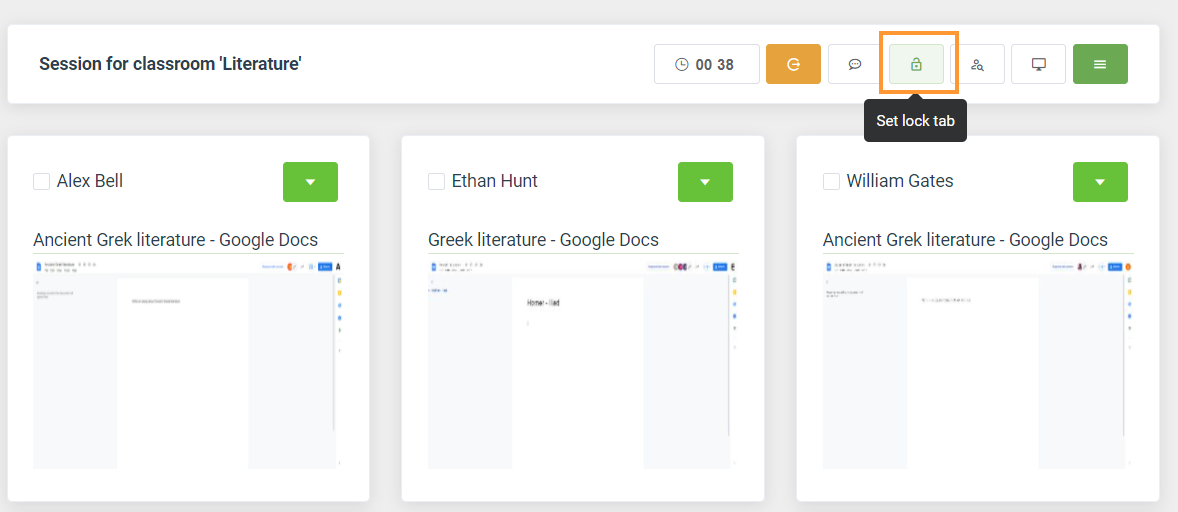 Push the exam and lock it #
Use Session tools tab > Open New Tab and open the exam to all students in the Classroom.
A new window will be displayed
Enter the URL for the exam
Open and Lock – to open the tab in all student browsers and lock the opened (pushed) page
The exam URL will be pushed to all students and it will be locked.
The Students will be locked
If they close the tab, it will be reopened automatically for them.
If they click to open a new tab, they will be then automatically redirected to the locked tab.
If they browse through other tabs, every 1 second they will be redirected back to the locked tab.
If the exam is already opened by students, you can use the "Distribute Current Page" feature to push the tab (exam) to all students.