In GAT+, Google Workspace Admins can copy one user's folder to another user's MyDrive by using the Unlock feature in GAT. To do so, the File Management operator will be in use.
Copy a folder #
To copy a folder from one user's MyDrive to another user, apply the filter to find the desired folder under the Drive audit.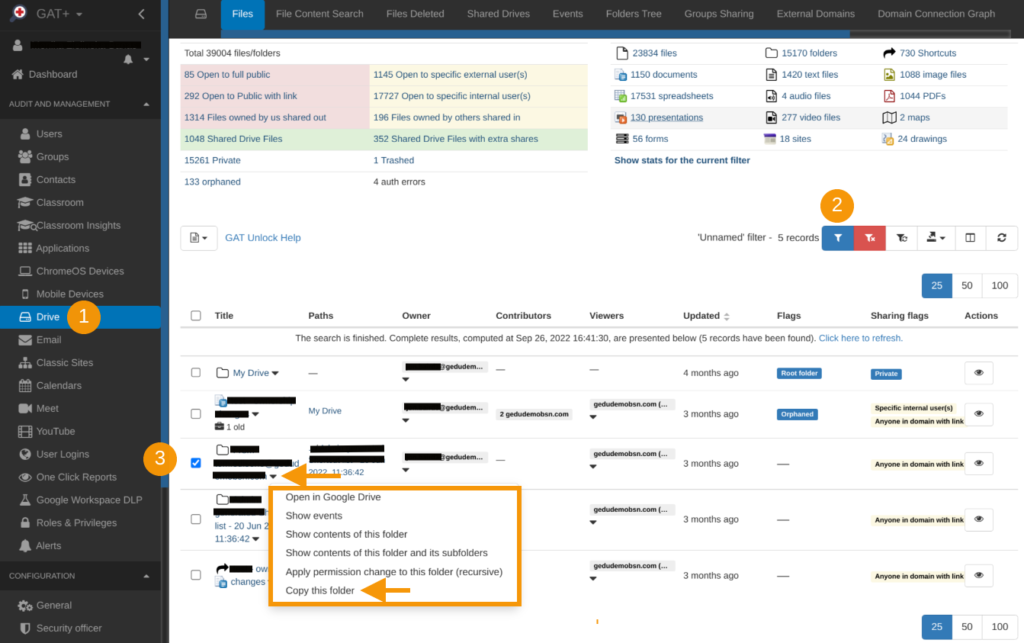 Under the title of the selected folder click on the little black facing down arrow, and the additional options will be shown.
Select Copy this folder, to begin the process.
Folder Copy wizard – step 1 of 2 #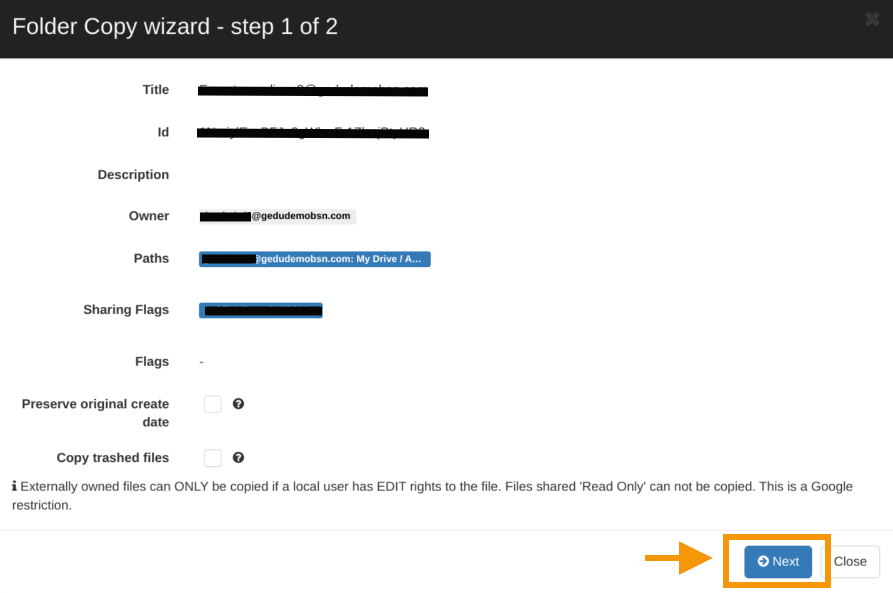 Optional: Select Preserve original create date and Copy trashed files if required.
When ready click Next to proceed further.
Folder copy wizard – step 2 of 2 #
Select the local user and the desired location within their MyDrive to copy the folder into.
When ready, click on Send request.

A message that the request has been sent to the Security Officer for verification will appear in the upper right corner of the GAT console.
Security Officer approval #
The Security Officer receives the notification and link to access the request from where it can be approved or denied.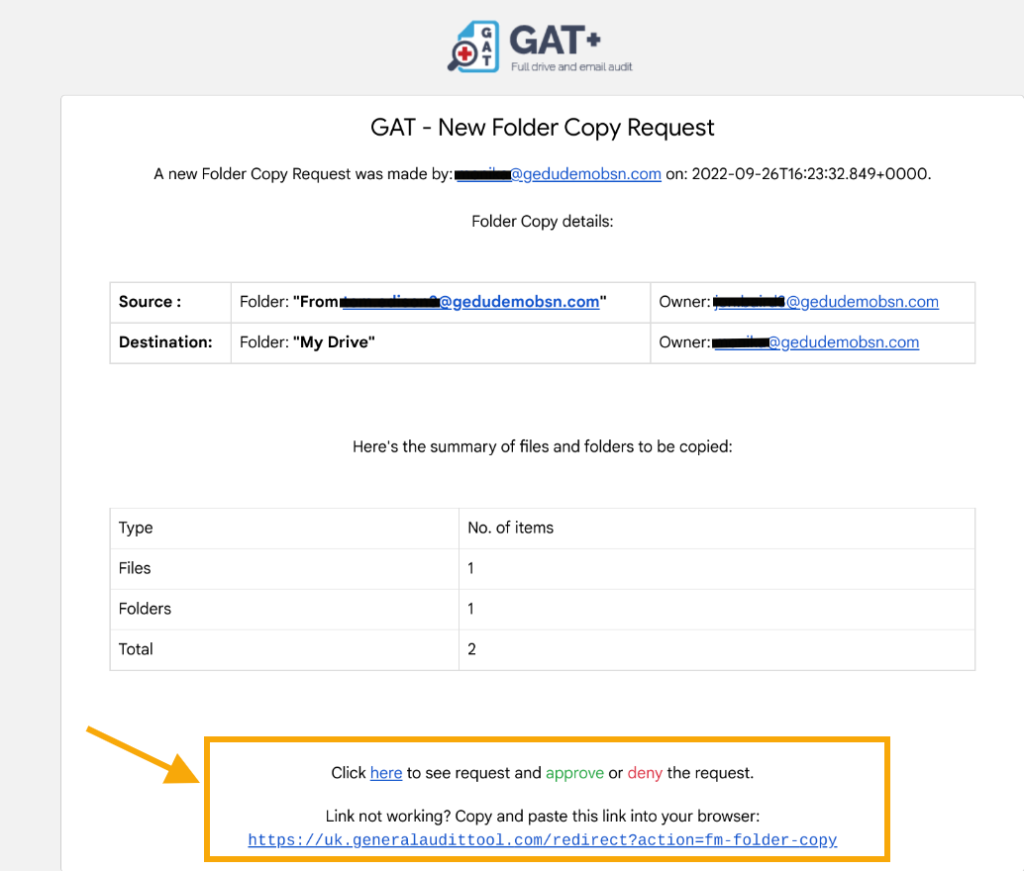 When Security Officer clicks on the link it will open the login to the GAT page and will transfer Security Officer to Copy Management tab from where the request can be verified. By clicking on the black arrow on the right-hand side of the folder details, the request can be approved or denied.
The whole process is logged and can be seen under Admin Log in GAT+
Results #
The copied folder will appear on the selected user's MyDrive under the Folders tab
Related Posts #