GAT Flow is a User Management tool for Google Workspace Admins to take a single or bulk action to Onboard (create), Offboard (delete), or Modify (update) users.
Creating a Workflow #
In GAT Flow, you can create different types of Workflow as per your organization's requirement that contains action sets. You can also create multiple workflows at the same time. Every department in your organization can have its own unique workflow, and every workflow can be fed individual user names or a list from a sheet.
An admin can set this up by clicking 'Create workflow', giving it a name, and selecting the type of workflow – 'Onboarding', 'Offboarding', or 'Modify'.
NOTE: Offboarding will delete the selected User, Group or Organisational Unit.
Once you are ready, click 'Next'
Select the User, Group, or Organisational Unit, you want the actions to affect.
When you are finished select 'Proceed to actions'

The next screen will allow you to choose what actions you would like to take on the selected users.
Two option buttons are available. The first will allow you to choose an action, the second will allow you to choose a predetermined set of actions if you have set them up.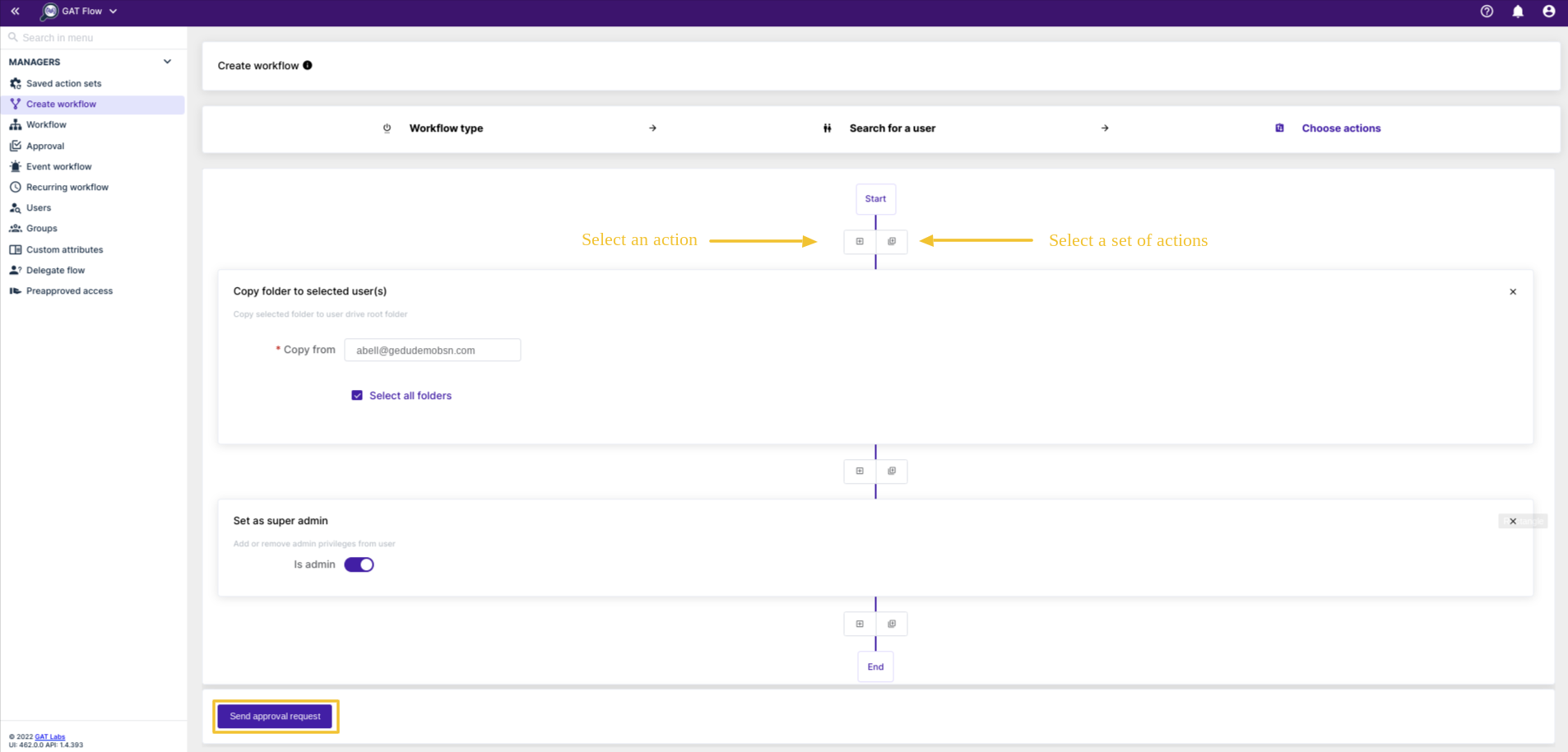 When you press either button, a new menu will appear with a list of possible options.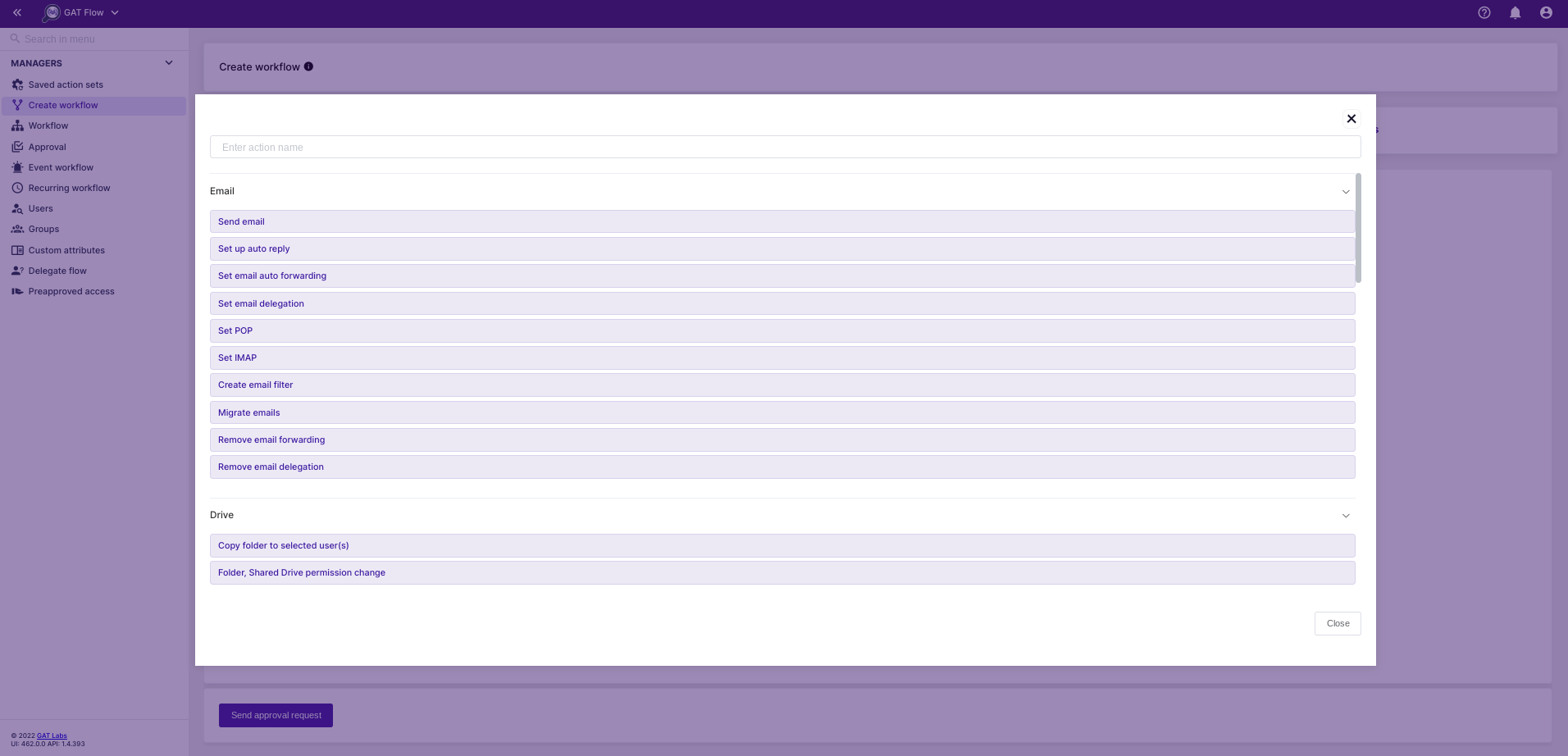 You can configure each action to your needs once selected.
Once you have chosen the specific actions and configured each action, you can click 'Send approval request'
The request will then be sent to the Security Officer via email. The workflow will start running once they have been approved by the officer.
Related Posts #