Is GAT+ failing to run? Check these options in your Admin Console #
How to make sure GAT+ is running correctly and showing correct information from your domain?
Navigate to Google Admin console 
Click the Google Apps menu button on the top right corner of your Chrome session and click on the Admin button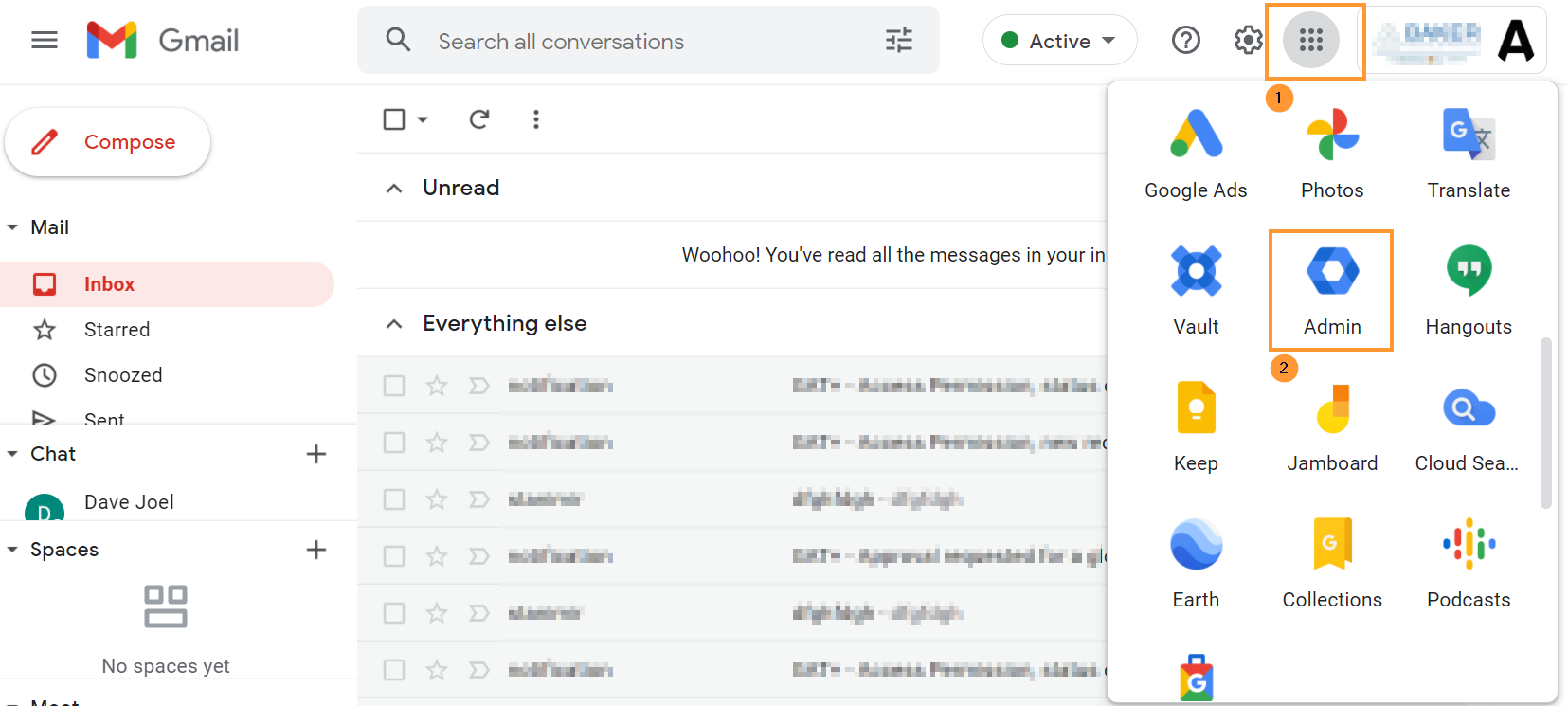 In the Google Admin console navigate to Apps > Google Workspace Marketplace apps > Apps list
Click on the GAT+ app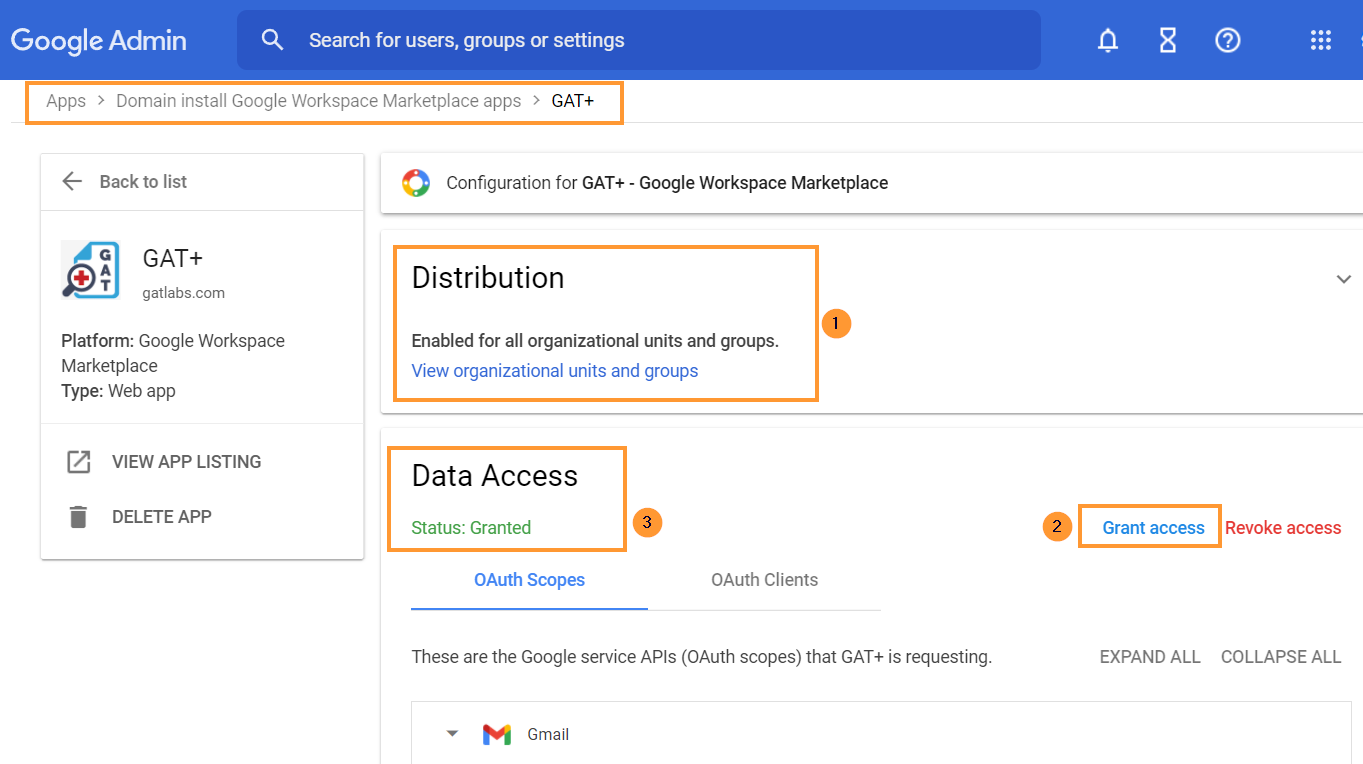 You will need to click and grant access to GAT+
Distribution – it has to be Enabled for all organizational units and groups
Data Access – status Granted
Grant access – click to grant access to GAT+
IMPORTANT NOTE: As Google has deprecated their 'Google Sites' product, GAT cannot be granted access to that. You may see that the status is only 'Partially Granted' during this step. Though once you have clicked the 'Grant access' button you can consider this step finished.
To enable Classroom auditing #
Navigate to Apps > Google Workspace > Classroom > Data Access
Make sure that Classroom API – is turned on: 'Users can authorize apps to access their Google Classroom data'