GAT+ is a Google Workspace audit tool. It provides the Admins with the ability to find and view all the Files in a domain.
As part of the Drive audit, the Admin can find all the files Shared to Gmail accounts and the option to remove those shares.
Find Files accessed by Gmail accounts #
Navigate to GAT+ > Drive > External domains
Apply filter and search for
Shared with equal gmail.com
Click on Apply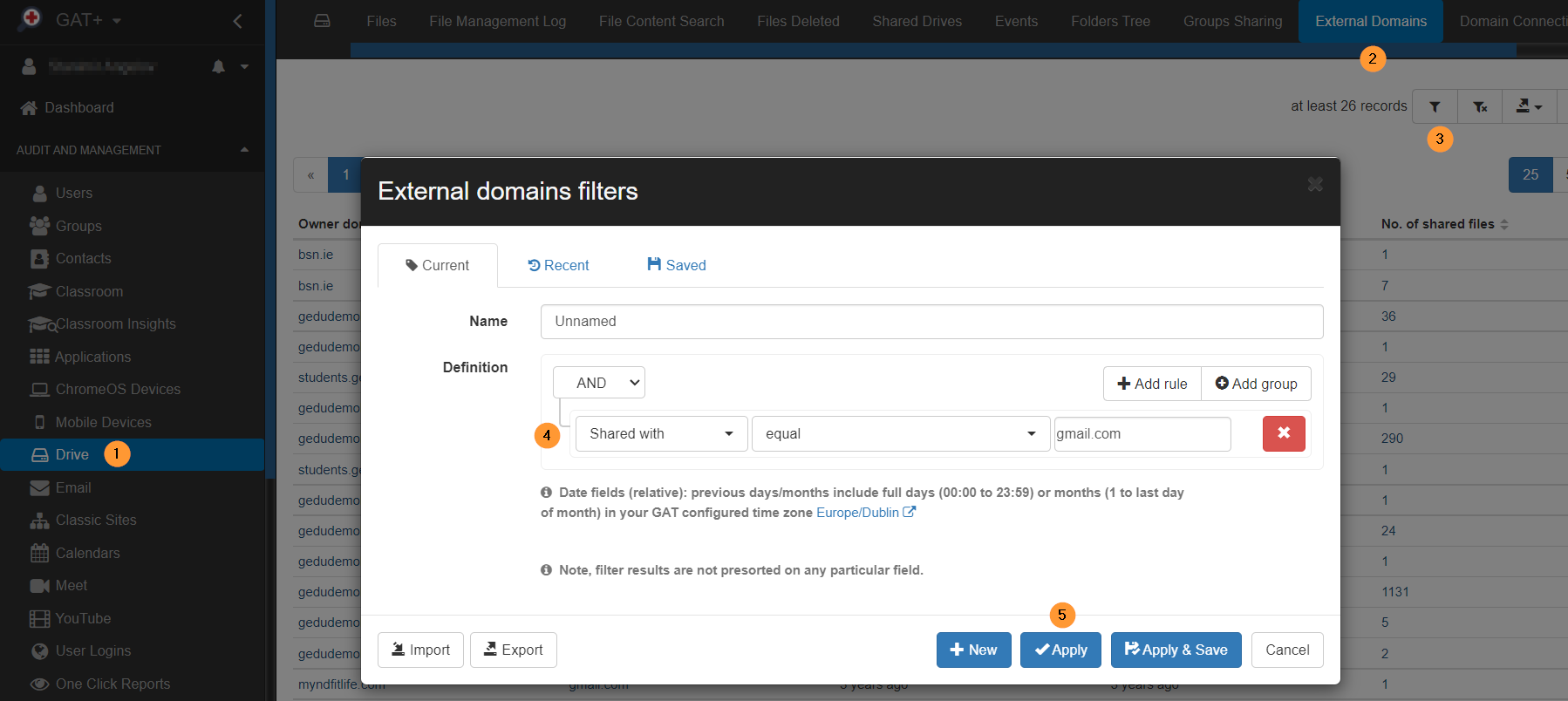 Result of filter #
The result will give
Owner domain – the owned domain or subdomain
Shared with – gmail.com

First share – the first time a file from the particular domain was shared with gmail.com
Last share – the last time a file from the particular domain was shared with gmail.com

No. of shared files – number of files shared between the domain and gmail.com
In this case, select your domain (owner) and Shared with (gmail.com)
Click on the value in No. of shared files (36)
This will lead you to Drive > Files where action for removing the shares can be taken.
Remove the gmail.com shares #
Select all the files from the result
Click on the File operations button > Remove permissions 
Select specific files and remove their gmail.com shares only
The Remove permissions button will open a new window where action can be taken.
External – Click on the External tab
Click on Remove only the following External Shares button
In Shares to remove – enter *@gmail.com (wildcard for when many users at domain have been granted access)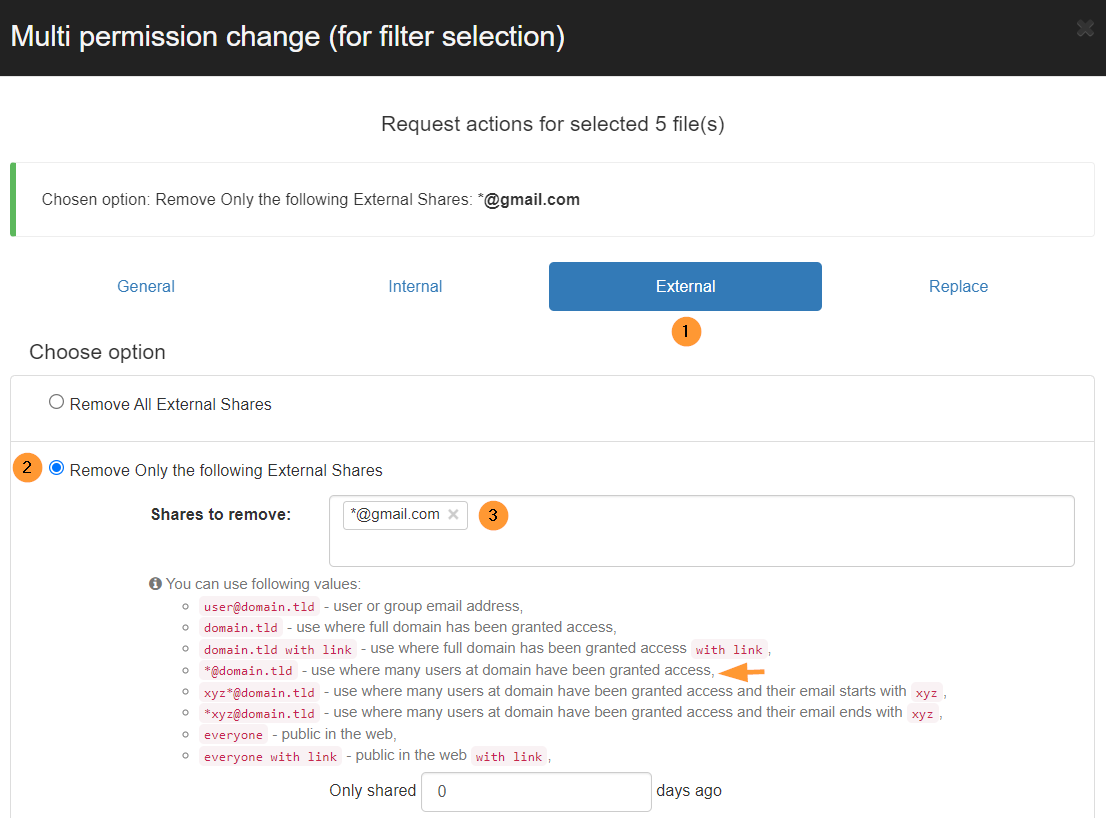 Any additional shares can be removed
Scroll down and click on Remove permissions button.
Result #
As a result of this, the shares to gmail.com accounts for the selected Files will be removed.
Navigate to GAT+ > Configuration > Admin Log > Permission removal/Permission change
Click on the "eye" icon under Additional information.
This will show you the details of the change done, and the removed gmail.com accounts from the selected files.
General – will show details for the Remove permissions job
Changes preview – will show the details for the files and the gmail.com users that were removed
Revert changes – will revert and restore the removed permissions