During a Teacher Assist live virtual classroom, teachers are able to interact with the students on a personal level.
This allows the teacher to focus on students who need extra help or to notify individual students about their studies etc.
The chat can be initiated by the teacher during a live virtual classroom as seen below.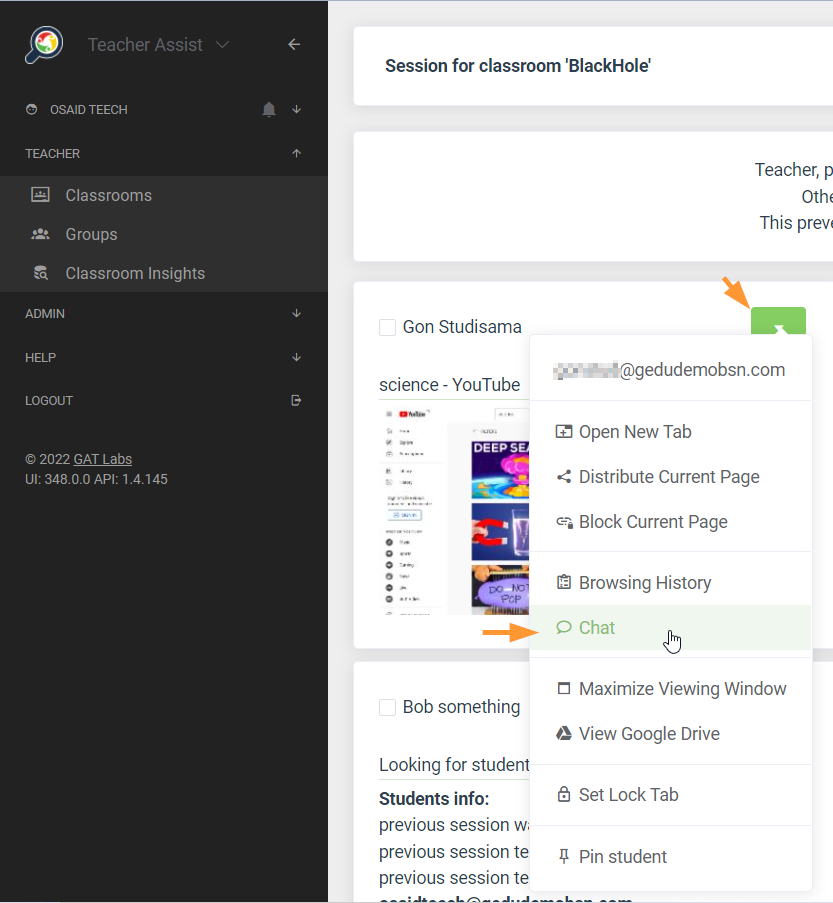 When the teacher initiates the chat it will pop up for the student on whatever page they are on and they will have the option to reply.
The Teacher will see the messages as below.
The chat window will always be accessible for the teacher to re-engage or re-visit for any reason during the live virtual class.
Teachers can chat within Teacher Assist with a secondary teacher connected to the classroom.