Introduction #
GAT+ Audit provides a great in-depth view of all the events that are happening in the Domain level Drive files The question of who reads what Drive file and when comes up often and GAT makes it really easy to get the detailed answers you're looking for.
Apply search #
Here's how you can find this: Navigate to GAT+ → Drive → Events → Apply custom filter A pop-up window with search parameters will be displayed, fill in the necessary details.
Name – enter the name (or leave default search name)
Type – select Simple filter 
Definition – enter the search parameters

Event equal View 
Email – enter the email of the user
Date (relative) –  in the last x days – enter the number of days
Click on Apply to get the result
Result #
The result will show all the "Events of View done by the selected user in the past 30 days" – as the filter applied above.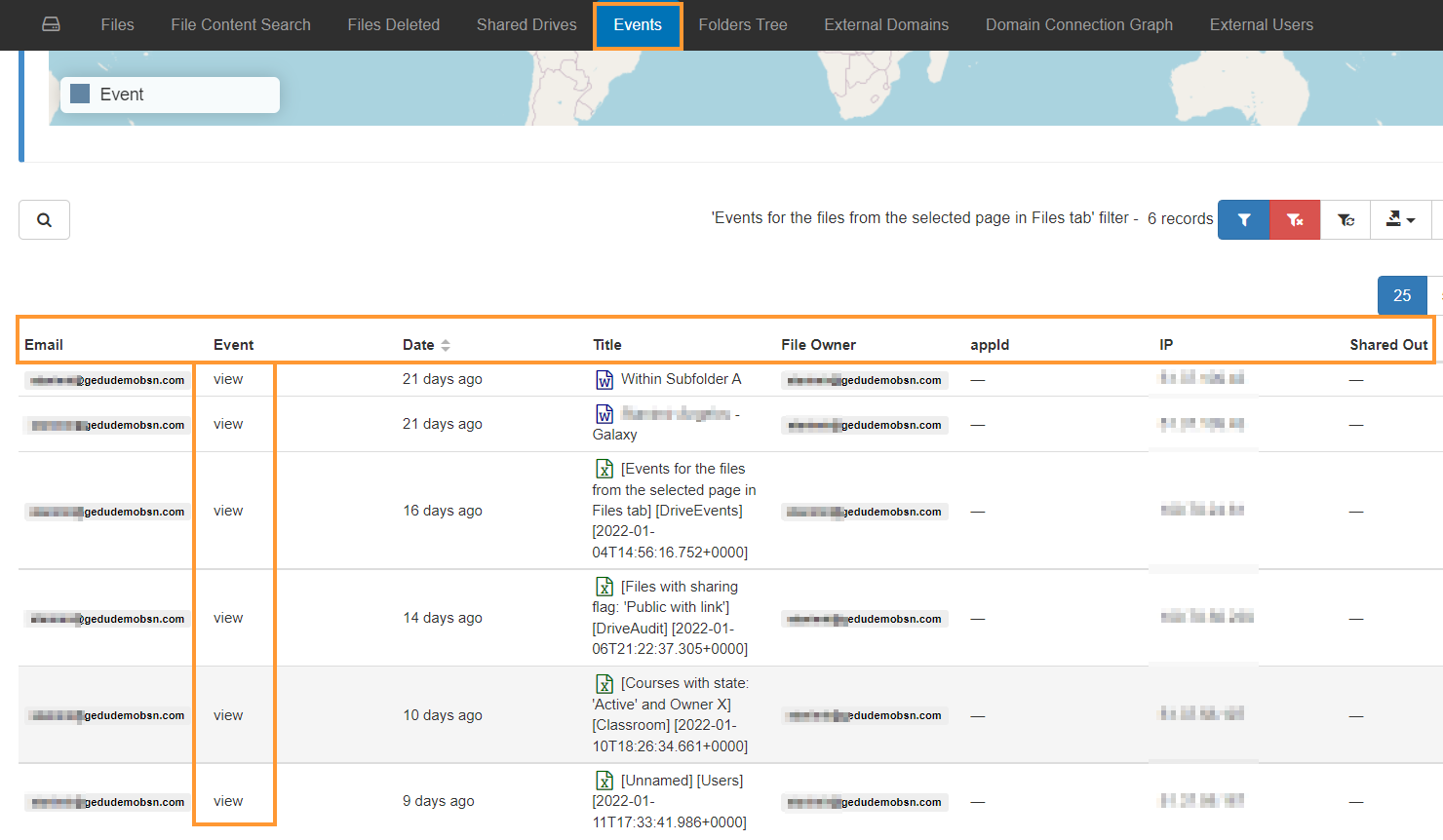 Exclude View of "owned" files #
You can refine your Google Drive searches even further.
Say you're only interested in Files this user viewed that are not their own, you can exclude Files where this user is also the owner.
Export the result into a Google spreadsheet or CSV.
In the Google Sheet, apply a filter and exclude the user from the Owner field.
Result of owner filter #
The result you'll get is all the documents visited by the subject, excluding the files that the person owns.  
A good follow-on question from this is how do we create daily/weekly reporting for all or some documents in your domain?
Well, we created a post about how to schedule daily/weekly reports on event activities on files.  Read more about that below here: