Learn how to get alerted when users download more than X files from your Google Drive in a 24-hour window.
Open GAT+ navigate to Alert rules under the Configuration tab
Click on the + sign and a new window will be displayed, fill in the details, and click Save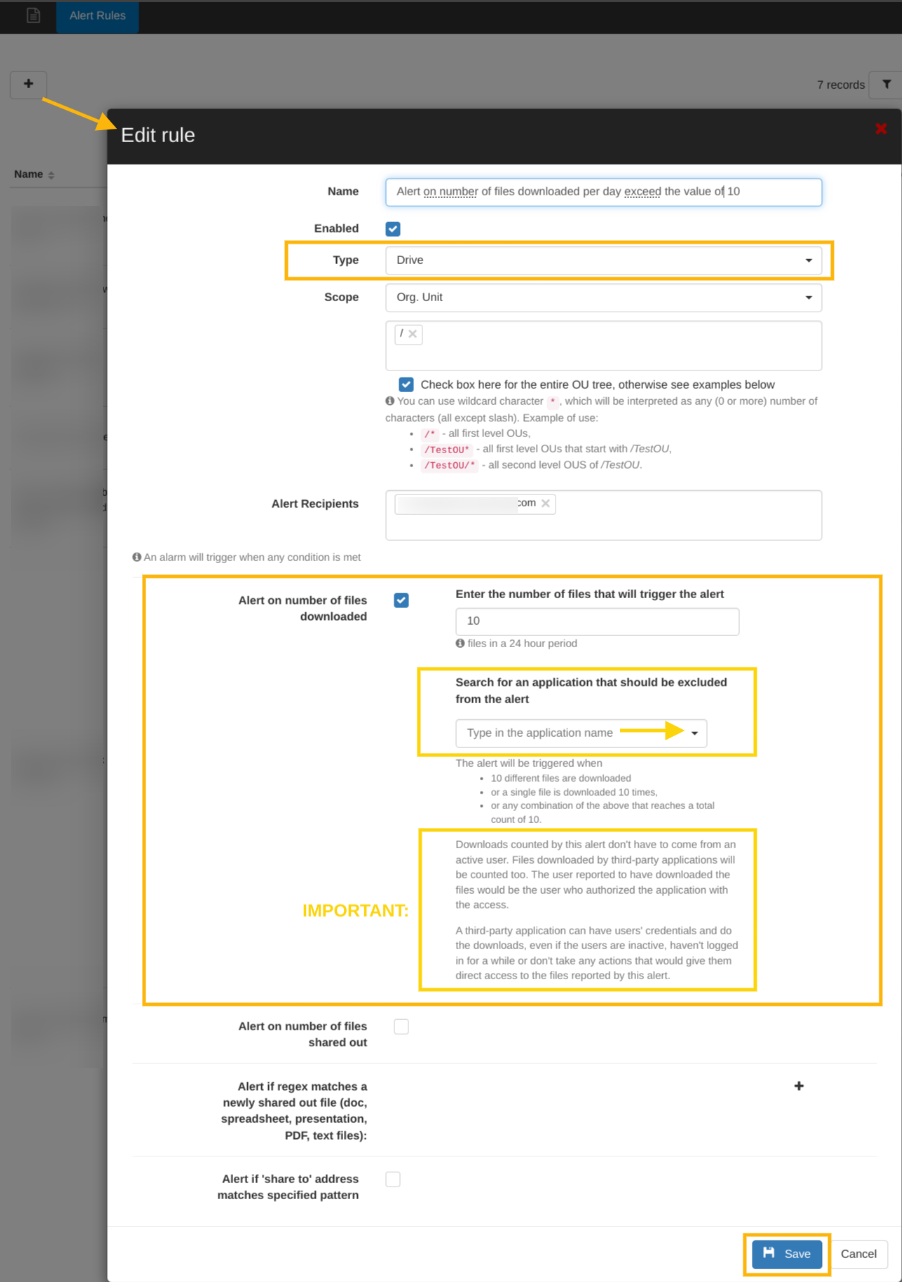 Set up a Name for the rule
Set the checkmark to Enabled
Set the Type to Drive
Choose the scope who will be affected by this alert rule:

Select a user, a group, or an org. unit of users
Check box here for entire OU tree – to address all users of an organizational unit, including users of child units

Pick and select the Recipient this can be a user or group email.
Select the checkmark for Alert on the number of files downloaded per day – when the number of downloads is more than the setup number the alert will be triggered.
Search for an application that should be excluded from the alert – Downloads counted by this alert don't have to come from an active user. Files downloaded by third-party applications will be counted too.  This option won't stop the 3rd party apps from downloading files but it allows to exclude apps from the alert rule to give a better view of what the actual user has downloaded.
Once ready, click on save to activate the rule.
When the rule is created it can be found in the Alert rules under the configuration.
It can be viewed (eye icon), edited (pen icon), or deleted from the (x button).