Teacher Assist is a tool for Google Classroom Teachers. It allows them to monitor the students' screens in real-time and to control the sites that are allowed or blocked on their Chrome browsers. The Teachers can also prepare a list of sites that can be pushed to students at any time during the classroom session.
Prepare classroom session #
Navigate to Teacher Assist > Classrooms > Settings (pen icon).
In the settings tab click on Prepare class session
Block all sites by default (2) – will block every single page the student is visiting (blocks all Chrome browsing)

If there is an "Allow" type – the page will be allowed (4)
Create site access rule (3) – add a site to be blocked or allowed
Open on session start – allows setting a specific site to be opened by default when the classroom session starts.
Result #
The web pages that are set to be blocked – will be blocked for the students, as shown below.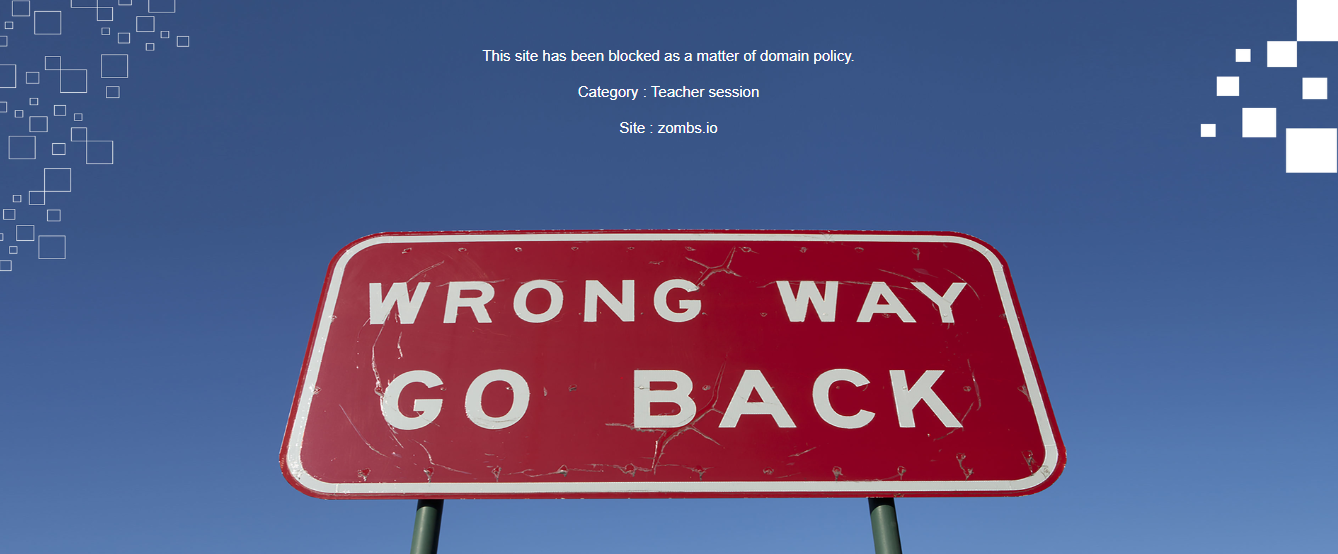 Site collection #
The Site collection is a placeholder where the Teacher can add and store a list of web pages that can be propagated easily to the students.
Each collection can store multiple sites.
Click on the Create site collection (1) and fill in the following details:
Name – enter a name for the collection list
Enter the URL and click Add site (2)
Apply (3) – to add the site collection
Open on start session – push all the sites of the Site collection automatically to all students as soon as you start the classroom session.
Result #
As a result of the above when the Classroom session has started, Teacher can push their list of sites that can be to all students together.
Start classroom session > Session tools > Push site collection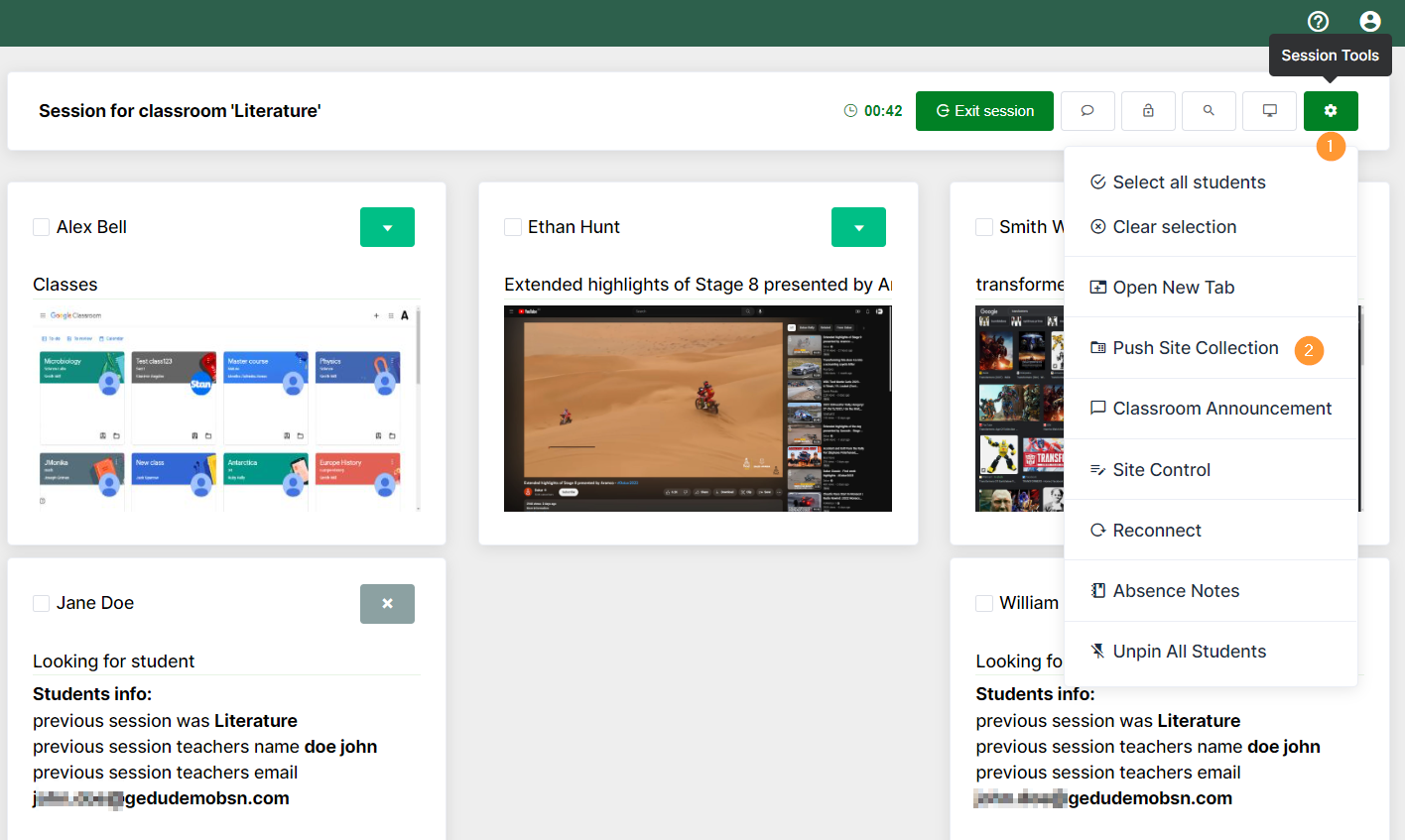 Teachers can push any of the Site collections to all the students.
As a result, all the sites will open automatically in each of the student's browsers (1).
Site collection in Site Control #
All the sites added to the Site collection will be automatically added as allowed sites in the Site control section.
Related Posts #