Introduction #
Classroom Insights displays Google Classroom metadata in a friendly UI (User Interface). A Delegated Auditor (School Principle or School Manager) or a Super Admin can very quickly report on any Google Classroom and see how that Classroom is performing compared to others.
To access it, go to GAT+ and click under Classroom Insights.
You will be directed to the first of two tabs;
Classes Tab #
In the Classes tab, you can view all the existing Classrooms across your domain. These will be displayed in a card view showing the classroom details such as name, state, and the number of users (teacher and students).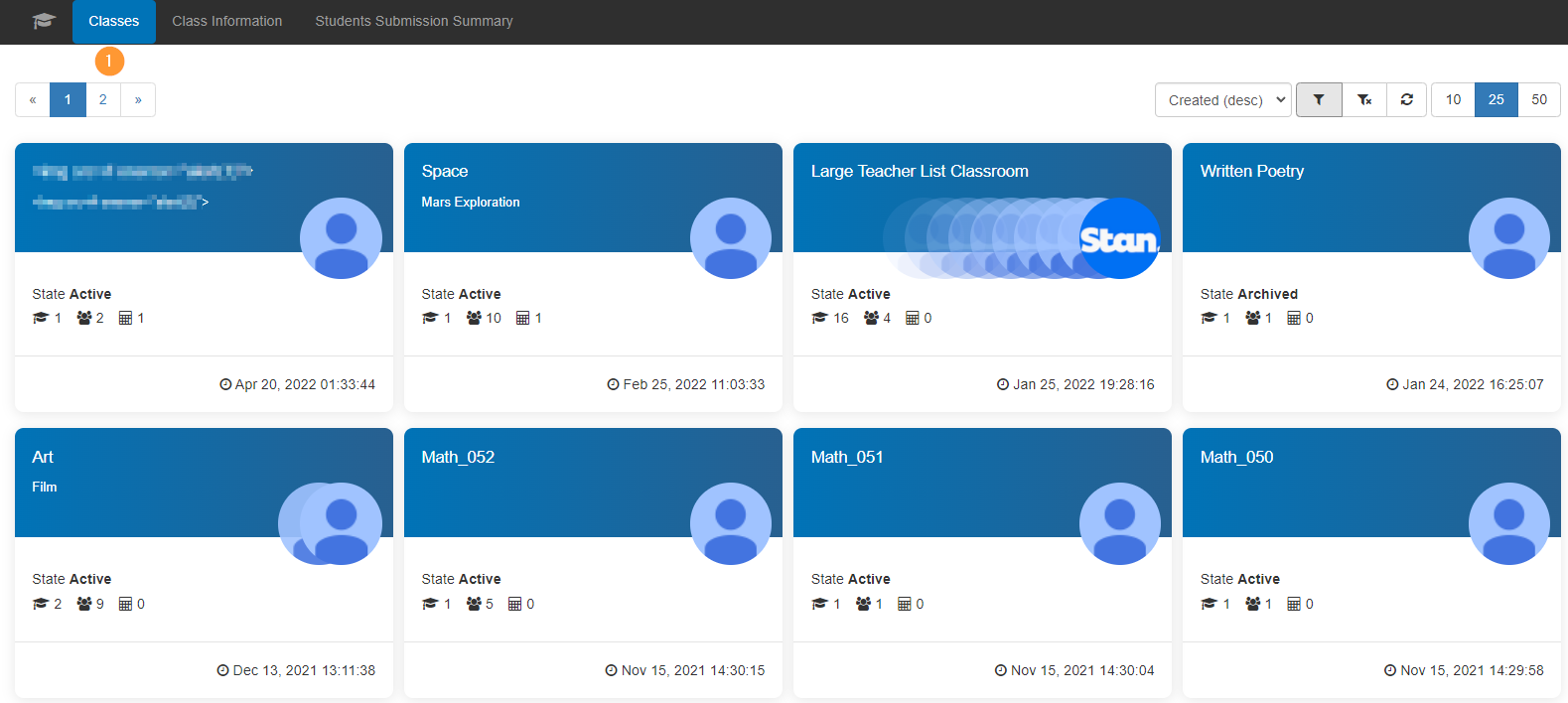 Classes State #
Easily identify the State of any given Classroom these states can be:
Active
Declined
Archived
Provisioned
Unspecified
Classes Information #
You can also see at a glance:
Created date
Number of Teachers
Number of Students
Assignments for the Class
Filters #
Use the funnel icon to filter by:
State
Class name
ClassID
Teacher(s)
Students(s)
By clicking on the top area or each class you will be directed to the second tab Class Info
Class Information #
This will present a very granular view of the class you've selected.
You can view the People, Classwork, Grades, and Browsing activity of the users in the Classroom.
People #
The People tab will display the Teachers and Students along with the number of assignments for the specific class.
Classwork #
Select Classwork to view all the classwork in the selected classroom.
View the Due date, Average grade, and description of the Classworks.
Grades #
In Grades see the grades for each student and the class average on each classwork
Browsing Activity – Requires SHIELD extension #
Browsing history requires GAT Shield, this area will present the browsing activity of the students and teacher for any selected day – up to 60 days back.
Student Submission Summary #
In the Student Sumibssion summary, you can see
Students – list of all students in the domain
Student OU – where they located
Classroom  – the specific classroom and the classwork done for it
Classworks – will show the details for the classwork, in percentages

Assigned
Submitted
Submitted on time
Submitted late
Not submitted
Submitted only
Overall