GAT Flow is a user management tool. It allows Google Workspace Admins to create multiple different and automated workflows to manage the users. The Admins can onboard (add users to the domain), offboard (remove users from the domain), and modify (existing) users. With GAT Flow, Google admins can also manage Google Groups, they can Create, Delete or Update Google Groups.
Groups management #
Navigate to GAT Flow > Groups 
Create Group #
From the top right corner, click on + Create Group (2)
Fill in the details for the Group:-
General – enter the details for the group
Email – enter an email for the group
Name – enter a name for the group
Description – enter a description for the group
Aliases – click and add a new alias to the group
Members – click on Add member button and add members
Add users as – Managers of the group
Add users as – Owners of the group
Add users as – Members of the group
Group signature
The Admin can create a signature for the group too. It will be applied to the group, and every member who sends an email from the Group itself will have the same signature.
The signature can be set up manually or using a prepared template.
Group settings 
Finally, set up and adjust all the settings for the group.
When ready, click on the Save button.
Edit Group #
On the Group Page, select any group and click on the "pen icon" on the right side.
Change and update the details of the chosen group.
General – change info for the group
Aliases – add or remove aliases (3)
Members – add, remove or edit existing members (4,5)
Signature – the signature for the group can be added/updated(edited) or removed.
Settings – the group settings can be updated
When the changes have been applied click on the Save button in the top right corner.
Delete Group #
The Admin can delete a group by clicking on the 'X' button.
A pop-up window will be shown to confirm. Select Yes to proceed.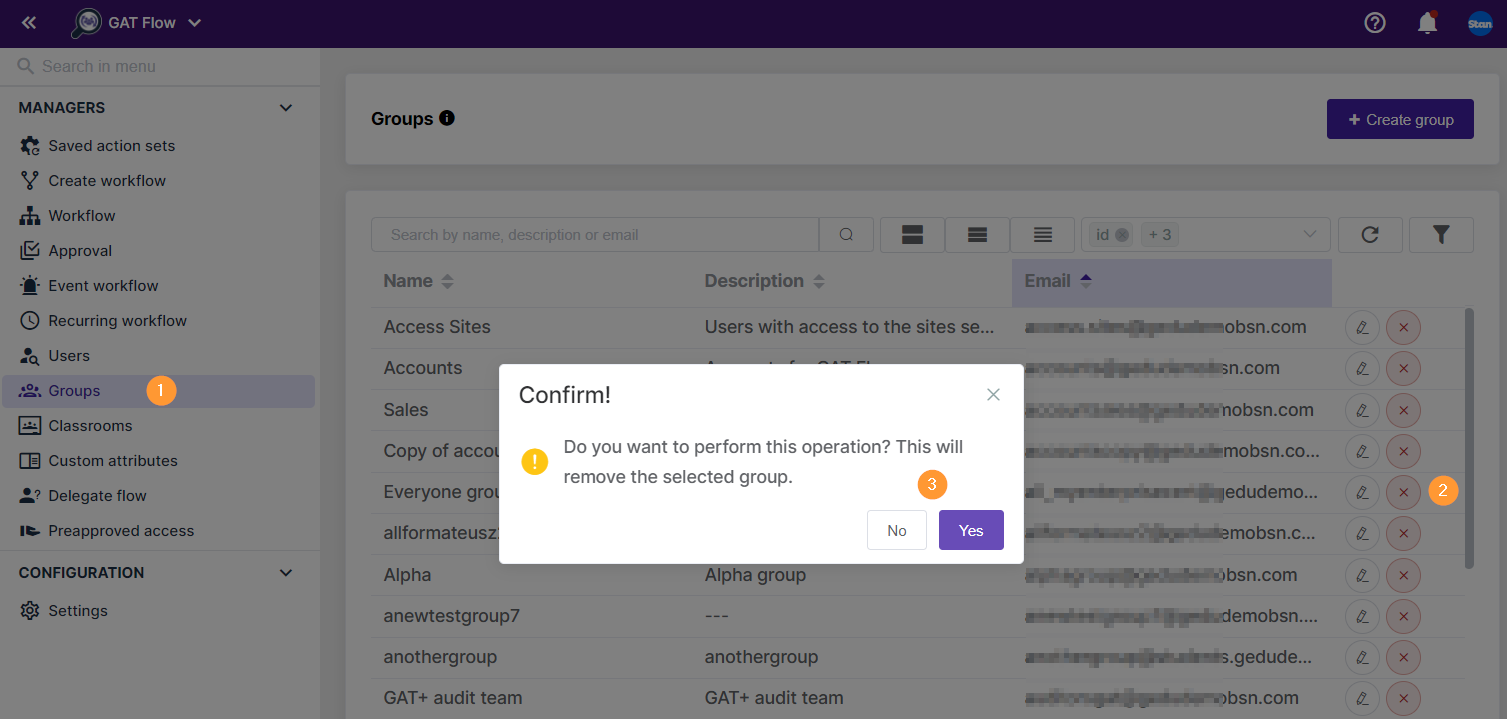 Related Posts #