Introduction #
One-Click Reports creates shortcuts to some popular search operands preconfigured in the Filtering menu of certain auditing areas.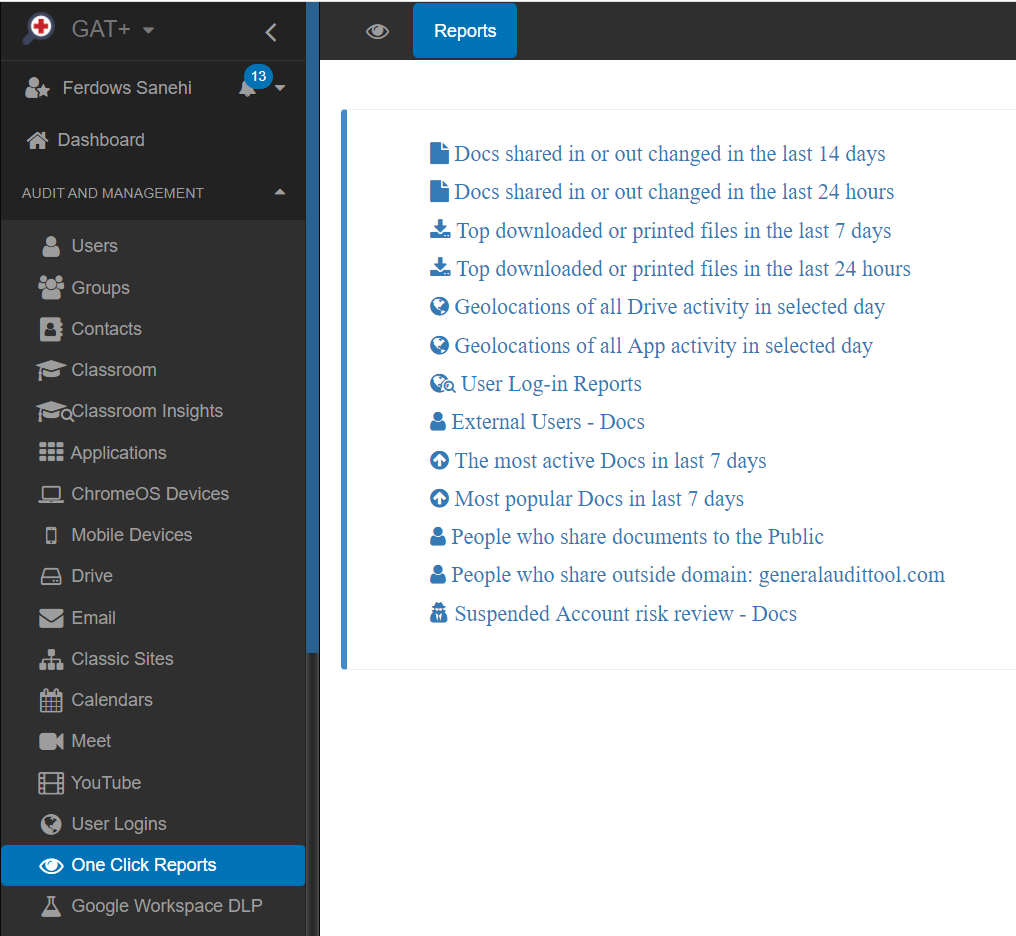 Clicking on these links will take you to the appropriate auditing area with search operands already preconfigured.
Use-case for Download Link #
Clicking on the top downloaded or printed files in the last 7 days will redirect you to the Files tab in the Drive audit menu. In the Files tab, you will see the metadata of all of the files printed and downloaded in the last 7 days. Clicking on the Apply Custom Filter will show you the preconfigured search operands. From here you can make this filter into a scheduled report.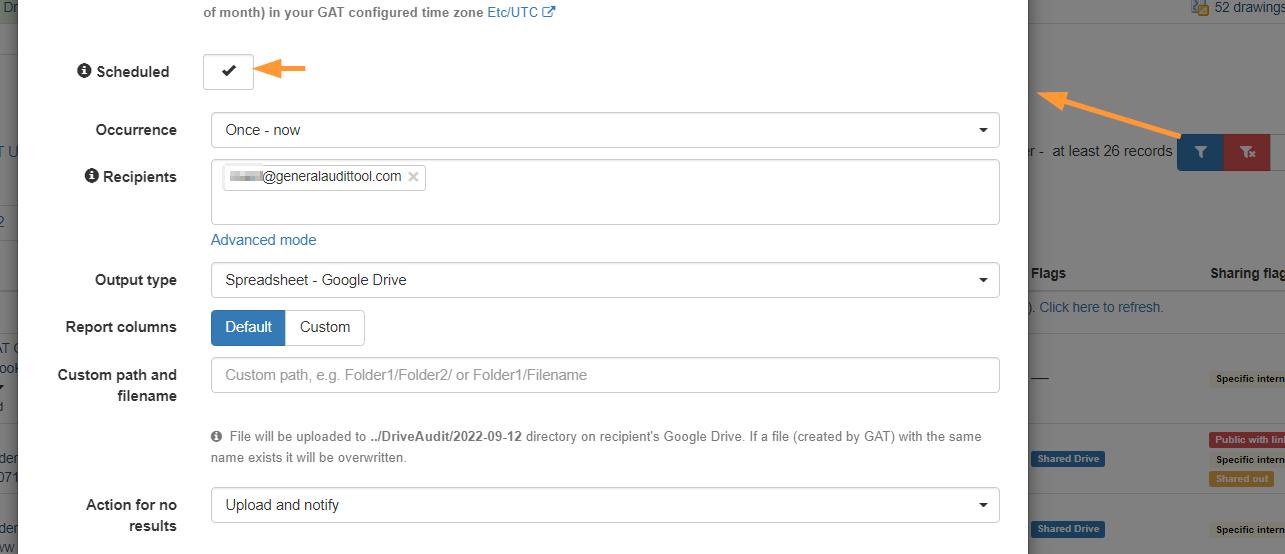 Use-case for Geolocation of File Activity #
Geolocations of all Drive and App activity in the last 7 days is using a visual representation on a Map where activity was recorded. An admin can choose the date and type of event and see: Unique locations for users, Last users locations and Unique locations choose the date. This feature is very useful to spot suspicious behavior from some unexpected location in a much clear way.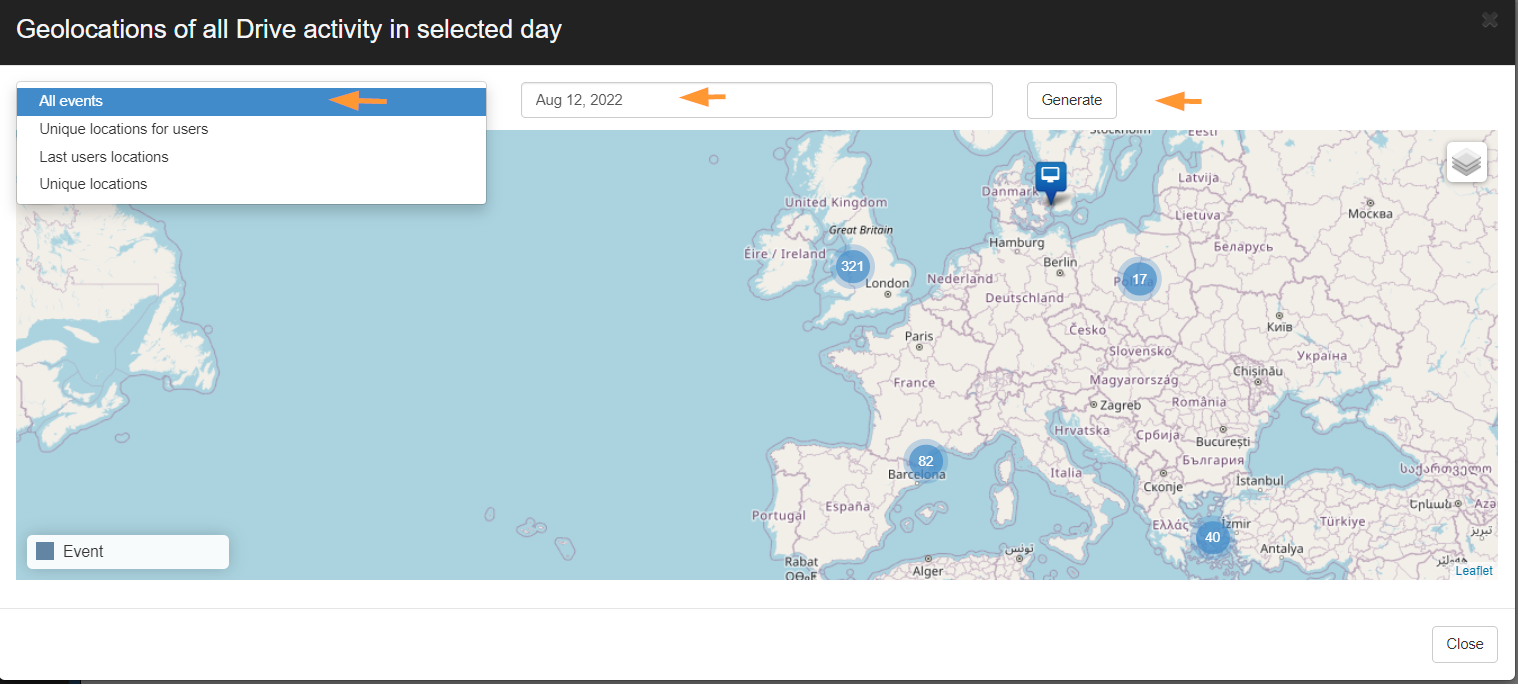 Note: All other sections of the One-Click Reports can be used in a similar manner and be scheduled