When auditing network-related data there tends to be some occurrences of IPs that are constant and universal for their purpose on the network.
For example, 192.168.1.2 is a private IP address and is often used as a router IP or default gateway on many routers.
In the User/Device Geo reporting section of GAT+, we have added a feature that will allow admins to exclude these private IPs from the reporting audit so that more valuable and distinct data is presented.
Private IPs exclusion #
To add the IPs you want to exclude, navigate to Monitoring Ranges scroll to the bottom of the section then add the IPs in the field provided and click save.
Navigate to Shield > Configuration > Monitoring ranges > IPs exclusion
Add the IPs in the field provided
Click Save.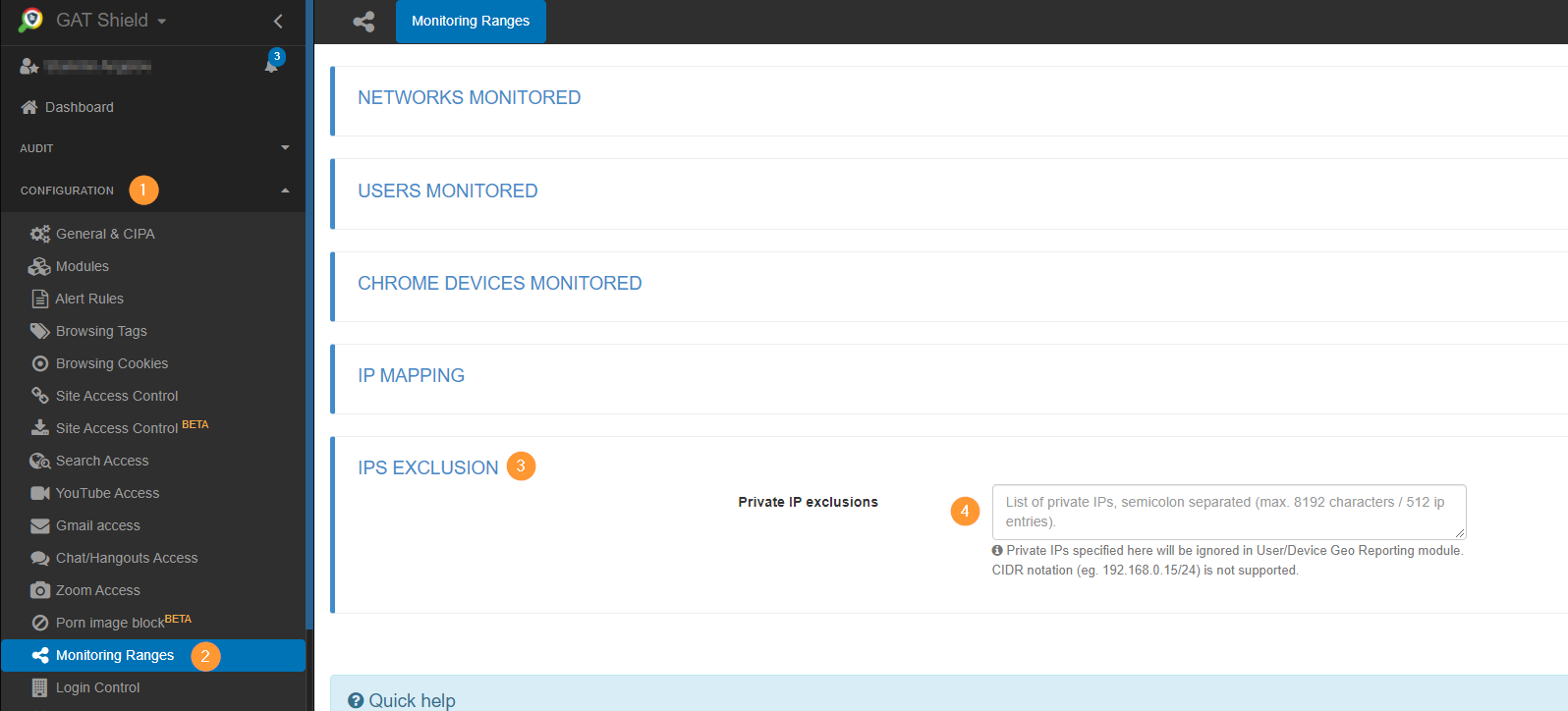 Result #
The specified IPs will not be visible in the User/Device geo reporting section.