In GAT Flow, Google Workspace Admins and/ or Delegated Auditors can share primary Calendars with external emails or well-known internal emails, so others can automatically see a given user's Calendar(s).
You can perform this action on a single account(s) or in bulk by selecting multiple users for the workflow.
Step 1. #
First, create a workflow, and navigate to Flow > Create workflow.

Next, fill in the details:
Name – enter a name for the workflow
Type – select the type of workflow you want to use (Modify in this example)
Next – click to proceed
Step 2. #
In the next step, search for a user. Select a single user or multiple users' accounts where the actions will be applied.
Search and add the users via Search for a user, group, org. unit, or classroom or import them.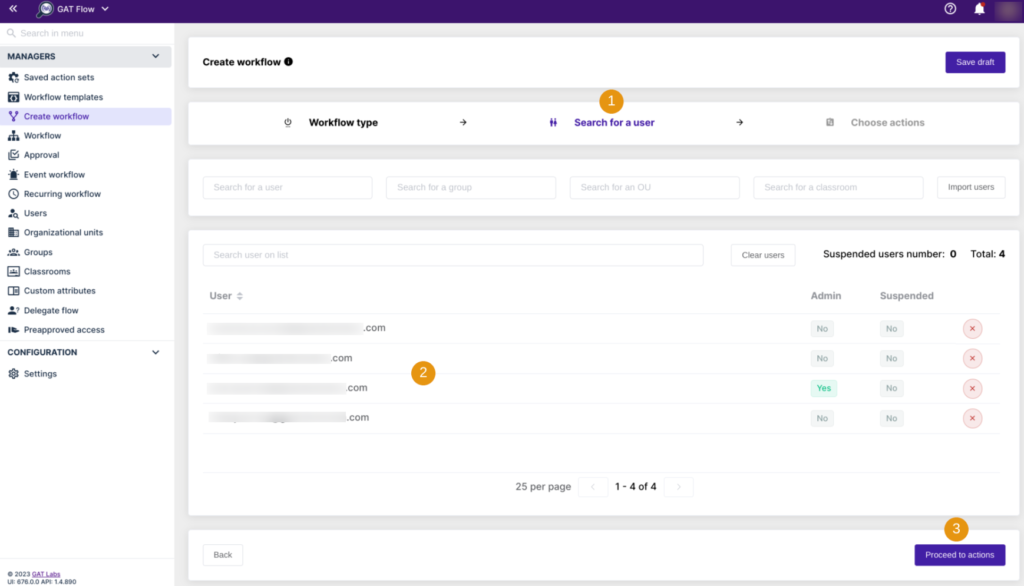 Once users are selected, click on Proceed to actions.
Step 3. #
Then, to choose actions, click on the (+) button and search for the action.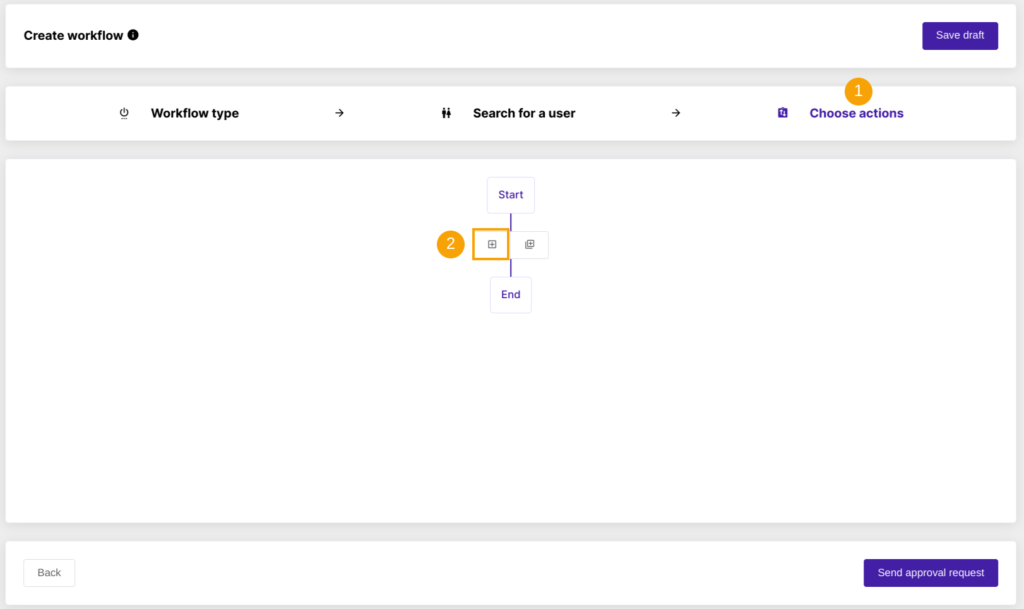 Next, you will see all the options available, search and select the below action Share user primary calendar:
The selected action will appear in the workflow.
Enter the email address of the external user or group.
Next, select the permissions you wish to give the external user to your local users' primary Calendars.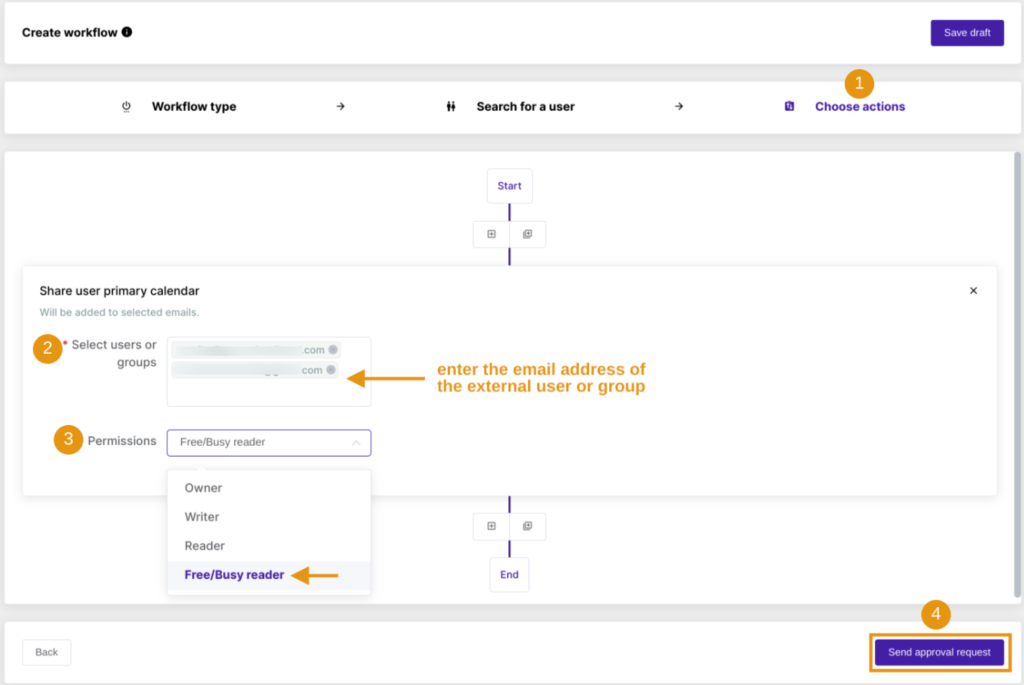 Once ready, Send approval request.
Step 4. #
Last, after sending, the Security Officer has to approve the request. They will receive an email that will lead them to the approval page.
Result #
Once approved by the Security Officer, the workflow will run.
As a result, an external user(s) will receive an email notification that the local user(s) wanted to share their primary Calendar with 'Free/Busy reader permissions.
Related Posts #