GAT Flow allows any workflow job for OnBoarding, OffBoarding, and Modifying users to be scheduled and run at a future date.
NOTE: This feature requires you to have a Security Officer, you can learn how to enable a Security Officer here.
Launch GAT Flow #
Open GAT Flow from your GAT+ app bookmarked link
Create Workflow #
Click on Create workflow from the menu on the left-hand side.
Type of workflow #
Enter a workflow name and select the Workflow type to Onboarding, Offboarding, and Modify.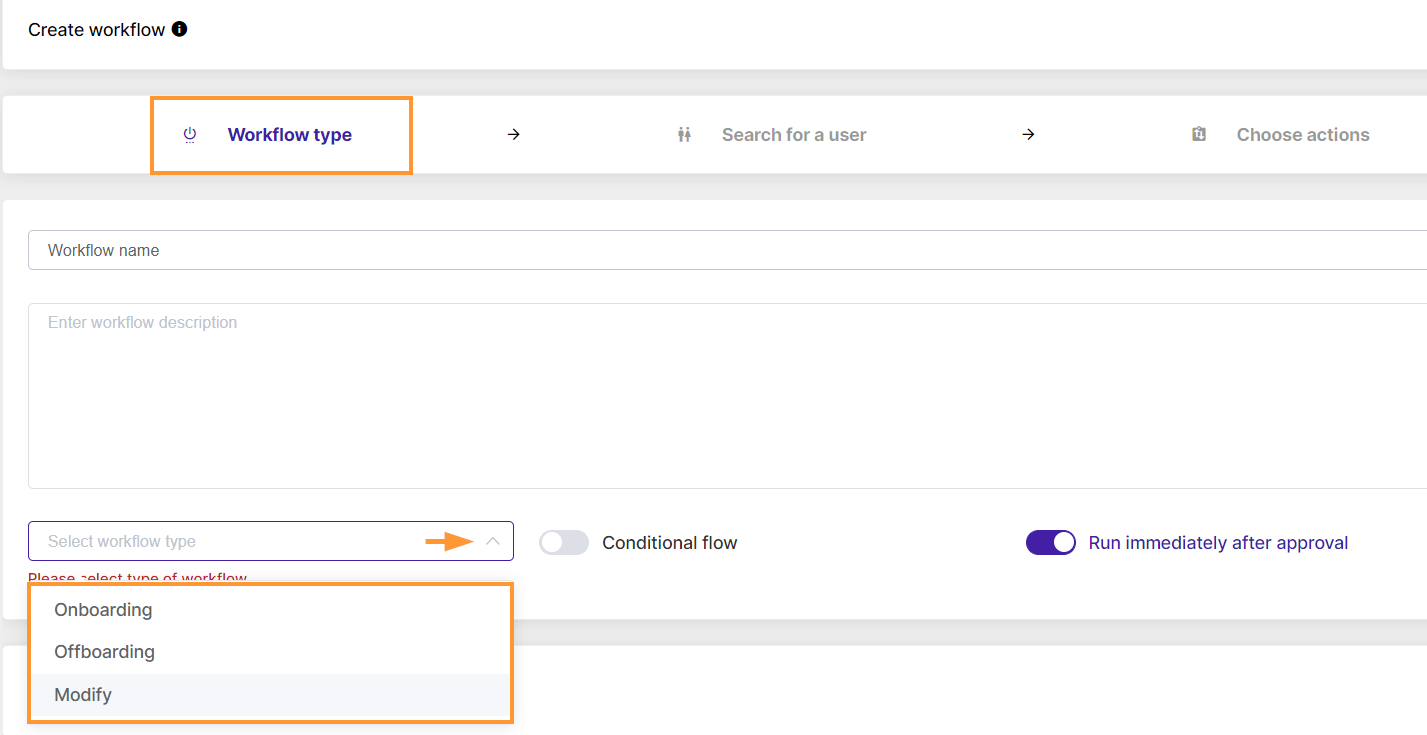 For each of the workflow types, you can select the "Run immediately after approval" button.
Set up Time and Date #
This will allow scheduling the job to run in a future time period.
This is ideal if you want to schedule offboarding for users.
Click on the check (run immediately after approval) button.
The calendar option will be displayed below to pick the time when the Scheduled workflow should run.
Select DATE and TIME for when the workflow is to be set to run.
Note: Keep in mind that the selected time is not exact! This is the time that workflow will be requested it will require the Flow task to start. It might take some time.
Note: This scheduling can be done for each of the workflows – OnBoard, Modify, and OffBoard
Click Next to proceed.
Search for user(s) #
Under the Search for a user section, pick the users that will be offboarded.
Click on Proceed to actions and choose the Actions to take with offboarding the user
Choose actions #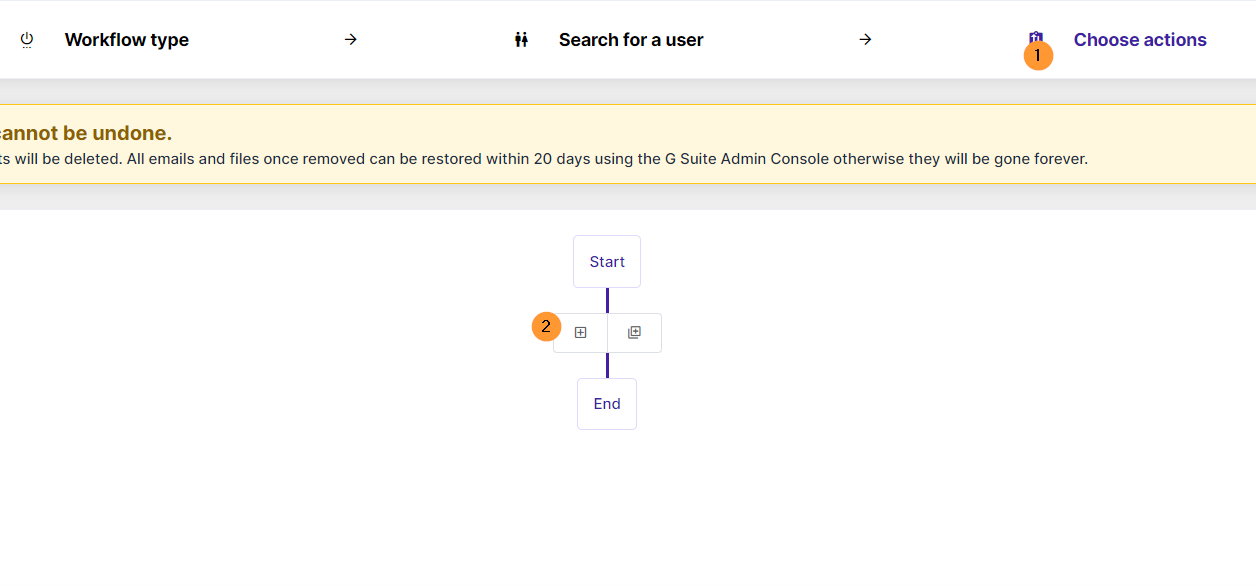 Select any of the actions to fill in the details for each of them and click on Send approval request.
Approval Request from Security Officer #
When the Security officer approved the request, the job status will be changed to Scheduled.
Selecting the eye icon will show additional details.
On the date of the Scheduled time, the actions we selected will take effect.
Video how-to #