GAT Flow allows Google Workspace Admin to create a workflow for multiple users and remove previously set filters in their Gmail accounts at once.
No matter what filters are set, they will be all removed from the accounts selected when the workflow has run.
For example – To remove the filter in the targeted account as shown, follow the steps below:-
Step 1: Create the workflow #
Navigate to Flow > Create workflow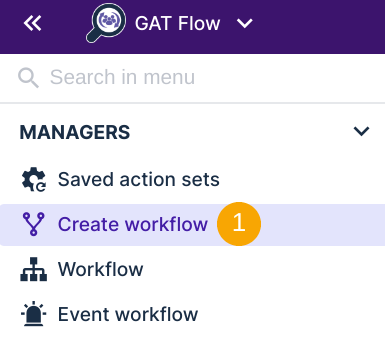 In the Workflow type fill in the details required
Name – enter a name for the workflow
Type – select the Modify
Next – click on to proceed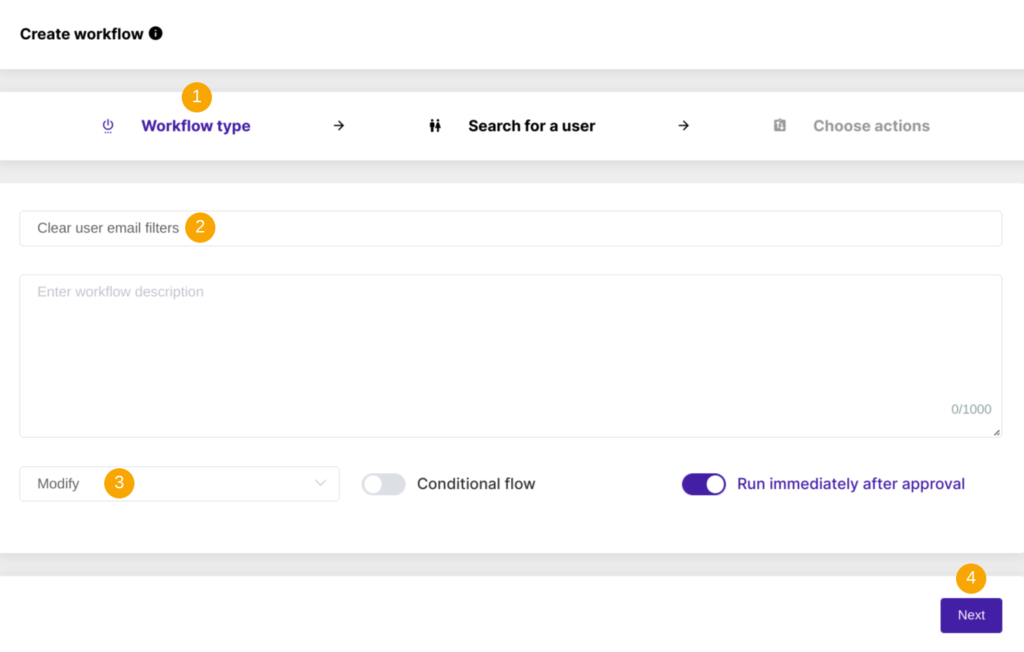 Step 2: Select users #
In the next screen, Search for a user(s) – select the users who you want to clear email filters for.
Search for a user(s) – select individual user(s)
Search for a group of users – select all users from a selected group
Search for an OU of users – select all users from an Org. Unit
Import users – choose to import from a spreadsheet or to provide a filename
Proceed to actions – when the users are selected click to proceed
Step 3: Action – Clear user email filters #
To "Add action (2)" or "Add action set (3)", please select the corresponding buttons as shown in the screenshot below.

If the process hasn't been set before (no action set created), please use Add action button and create the node.
Search for the action using the search field and select the action "Clear user email filters" under the Email tab
Once the action is selected click on the "Send approval request" button.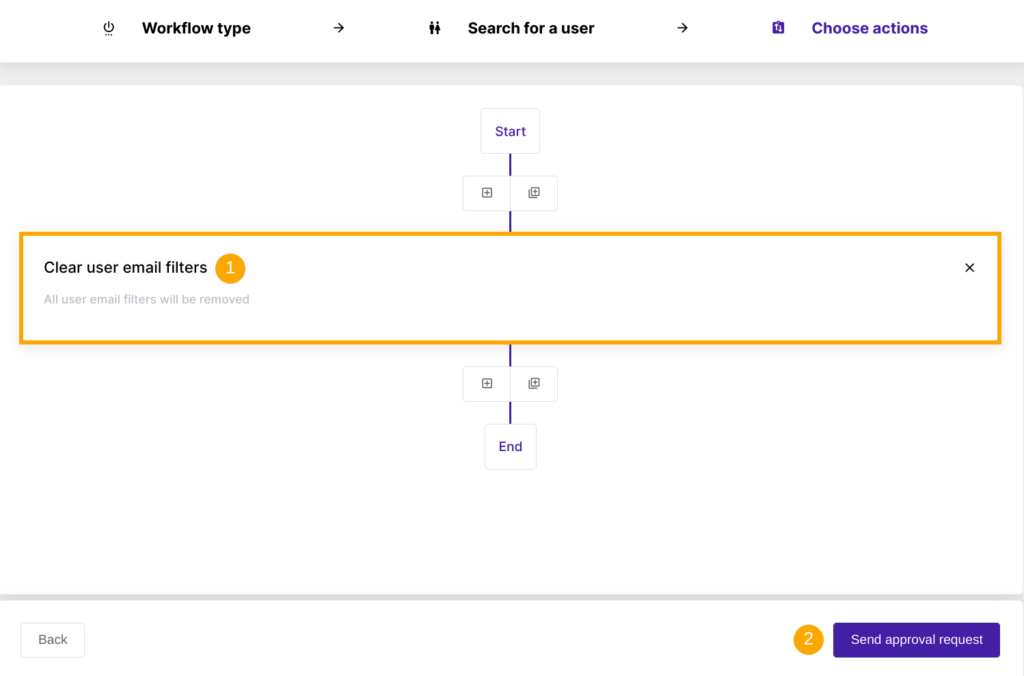 An email will be sent to the Security Officer for approval.
Once approved the workflow will be set to run.
Results #
As a result, the users will have their filters removed from their accounts.

Related Posts #