What is a Security Officer in GAT? #
Security Officers are users of the domain who can approve or deny workflow requests from any Admin or Delegated Auditor in GAT+ and GAT Flow.
A Security Officer does not necessarily need to be a Google Super Admin or a Delegated Auditor. They can also be a regular (non-admin) user in your domain.
By default, all workflows require approval by the Security officer except when there is pre-approval enabled.
Approval email #
For every new workflow, the Security Officer will receive an email notification that their approval is required.
The email will include details and a link to view the details of the workflow that needs approval.
The above Email is received by the Security officers.
Approving the workflow in GAT Flow #
The link received in the email will lead them to the approval page in the GAT Flow. The officer can then either approve or deny the request by navigating to Approval (1) > Approve or Deny (2)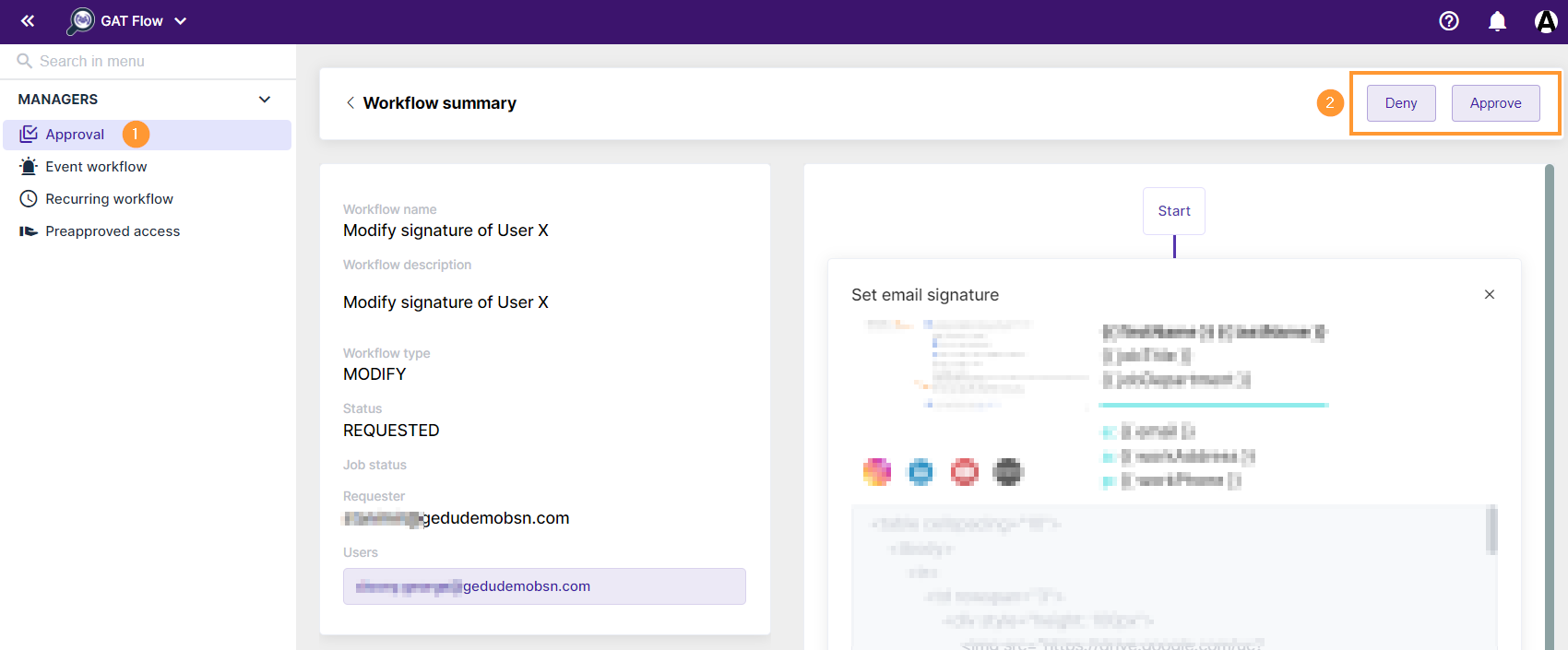 Approval reminders #
The workflow approval reminders are sent to the security officer if that action hasn't been taken. This setting is enabled by default.
The reminder for the approval starts 24 hours after the initial request is made.
The email notifications to approve workflow will continue until the requests are approved.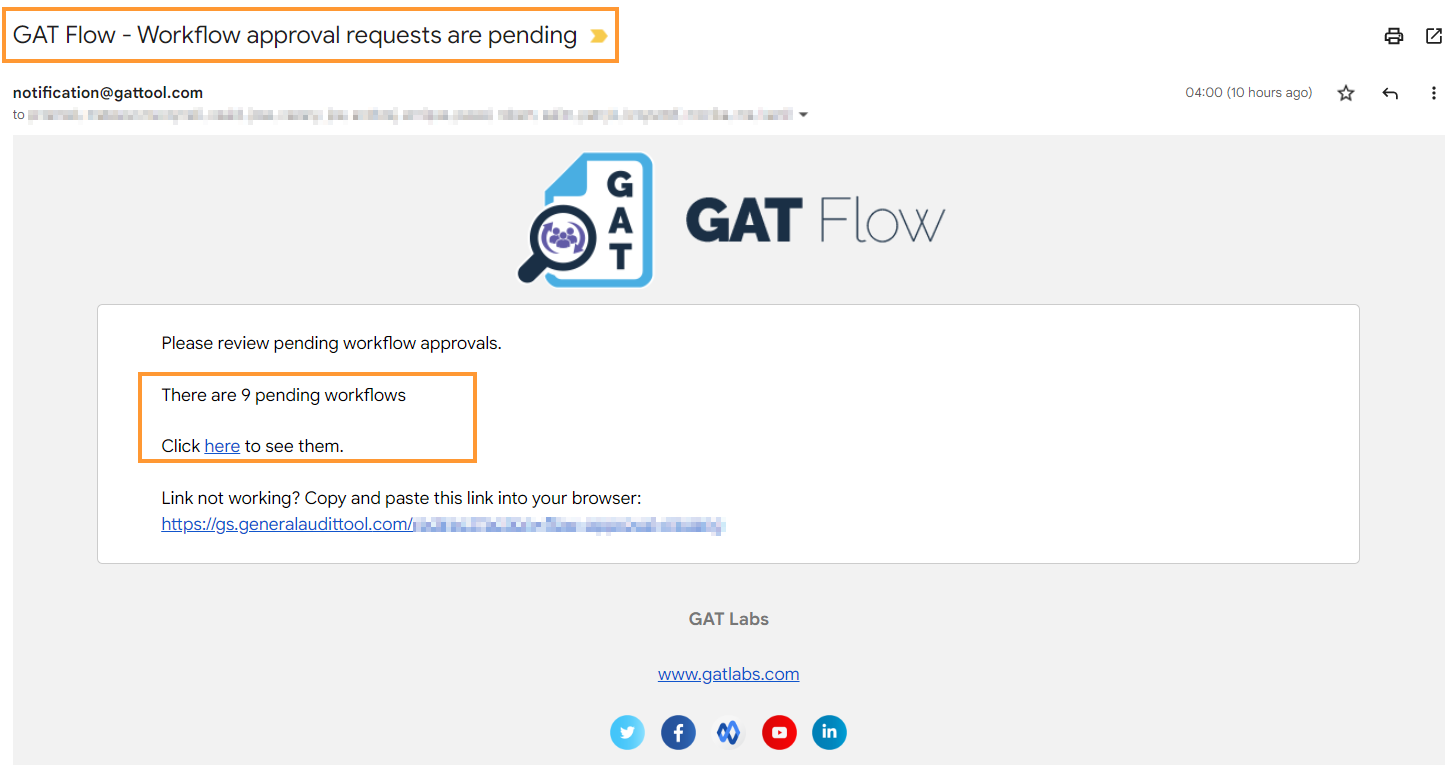 Setting up reminder #
The Admin can adjust this setting in Flow.
Navigate to Flow > Configuration > Settings (1)
Click on toggle next to Send approval reminders to Enable or Disable the reminders. And then click Save to apply the settings.
Related Posts #